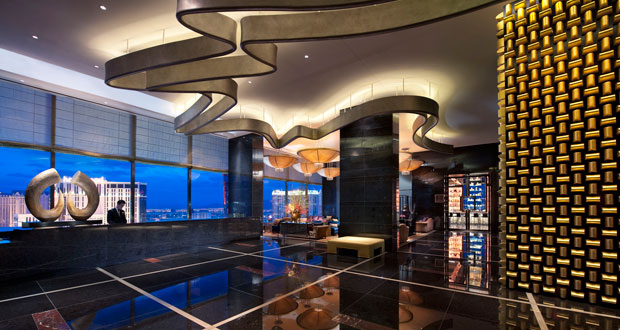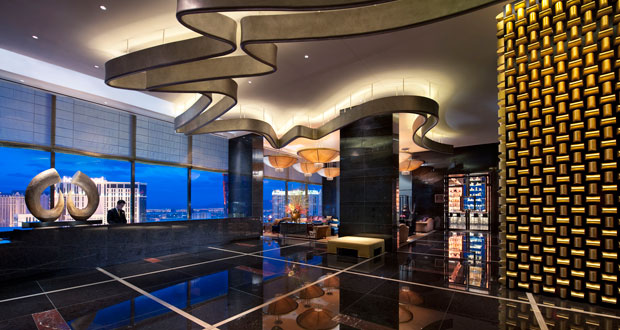 MCLEAN, Va.–Hilton's luxury brand Waldorf Astoria Hotels & Resorts today announced the addition of two properties to the global Waldorf Astoria portfolio in Bangkok and Las Vegas. The Mandarin Oriental Las Vegas will undergo a conversion to the Waldorf Astoria Las Vegas Hotel & Residences.
"With over 30 stunning properties in our portfolio and nearly 20 in our pipeline, we are incredibly excited about the continued growth of our most iconic brand," says Martin Rinck, executive vice president and global head, Luxury & Lifestyle Group, Hilton. "These two outstanding Waldorf Astoria hotels will deliver unforgettable experiences and everlasting memories for the discerning global traveler."
"We are thrilled to bring Waldorf Astoria to the legendary Las Vegas Strip," adds Dino Michael, global head, Waldorf Astoria Hotels & Resorts. "The energy of The Strip combined with the services and amenities of our iconic brand will provide the ideal location for guests to Live Unforgettable and create memories that last a lifetime."
With 392 guestrooms and 225 residences, including 55 suites and three expansive Presidential Suites, Waldorf Astoria Las Vegas is set in a non-gaming, non-smoking environment. The hotel has embarked on an 18-month journey to reimagine the property's guestrooms. The current accommodations have a sleek, contemporary design with floor-to-ceiling windows that frame views of The Strip and surrounding desert landscape. Design features include a discreet valet closet, allowing for deliveries without disruption.
The property's cuisine will include artistry by Michelin-Star rated Chef Pierre Gagnaire, whose restaurant, Twist, is the first-ever U.S. eatery to serve his interpretation of classic French cuisine. The property will also include the SkyBar on the 23rd floor and the Tea Lounge with three afternoon tea times with views overlooking The Strip.
The hotel's 27,000-square-foot spa spans two entire guest floors. At the Waldorf Astoria Spa, a new suite of services includes a completely customized experience tailored to personal skin qualities, aesthetic expectations, and a holistic analysis. The Spa has an array of therapies, seven private couple's suites, multiple relaxation experiences, a Hamman, and a Zen Foot Spa. In addition, the eighth-floor pool deck has two pools, two whirlpools, a plunge pool, and poolside cabanas.
The property offers 12,000-square feet of function space with natural lighting within each meeting room. The Waldorf Ballroom is situated three floors above Las Vegas Boulevard and features a walk-out balcony and floor-to-ceiling windows with views of the Strip.
[slideshow_deploy id='40420′]