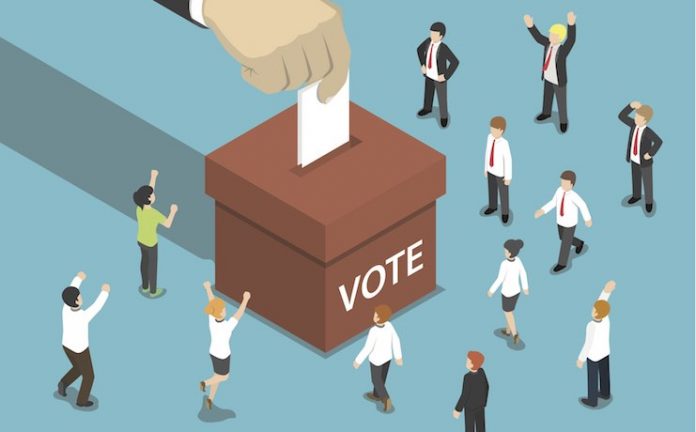 As the air grows cooler and the leaves change color, another pivotal fall moment is quickly approaching: the midterm elections. On November 6, voters across the country will cast their ballots to elect 35 U.S. senators, 36 governors, and all 435 members of the U.S. House of Representatives.
You may have already had a knock on your door from a local campaign volunteer, received a text message or phone call from a campaign, or even hosted an elected official or candidate for a tour of your hotel. During this time, it's crucial that all hoteliers get involved, know and understand a candidate's positions on issues important to our industry, and make our votes count.
The hotel industry is a major economic driver, pumping $1.1 trillion into local economies through hotel revenue, guest spending, and taxes. We support 8 million jobs and generate more than $170 billion in federal, state, and local taxes. Hotel guest spending at local restaurants, retail, and attractions benefits the entire local community.
The political landscape in Washington is constantly evolving. Keeping our industry unified and strong is key in securing our presence in the political arena and ensuring that our voices are heard. As you know, the hotel industry faces a variety of legislative and regulatory opportunities and threats at the federal, state, and local level—and these issues are directly affected by the candidates we elect to represent us.
Five Questions to Ask Your Congressional Candidates

Do you support or oppose Brand USA to promote international travel to the U.S.?

Do you support or oppose the Jobs Originating through Launching Travel Act (JOLT Act) to update and streamline programs to promote international travel to the U.S.?

Do you support or oppose the Stop Online Booking Scams Act to increase the transparency and security of the online booking process?

Do you support or oppose the Support Local Businesses Act, which would provide clarity and certainty to franchise businesses regarding the definition of a joint employer?

Do you support or oppose legal guest worker programs that ensure businesses have access to a viable legal workforce?
On the federal level, hoteliers are primarily focused on travel and tourism, technology and distribution, and workforce development. Knowing where a candidate stands on issues that impact your business specifically—and the hotel industry overall—can help you make an informed decision at the ballot box. To help, we've compiled a few questions you can consider asking your congressional candidates between now and Election Day (see sidebar) to ensure that you know exactly where they stand on issues important to our industry.
The November midterms will determine the final makeup of both houses of Congress, as well as their legislative priorities for the next two years and beyond. Your involvement, and most importantly, your vote, can make a difference.
AHLA is committed to protecting and advocating on behalf of the interests that make our industry stronger by supporting candidates who are champions of the hotel industry. Visit www.ahla.com/advocacy to learn more about join our grassroots network (HotelsACT), AHLA's political action committee (HotelPAC), and other ways you can become more involved.
The stakes are very high this November. With one unified and powerful voice, we can continue to define our industry and advance policies that will help us grow even more. Be sure to stand up and make yourselves heard in town hall meetings, fundraisers, campaign stops, and especially in the voting booth on November 6.
Editor's Note: This article by Chris Burgoyne, vice president of government and political affairs at AHLA, originally appeared in the October 2018 issue of LODGING Magazine.