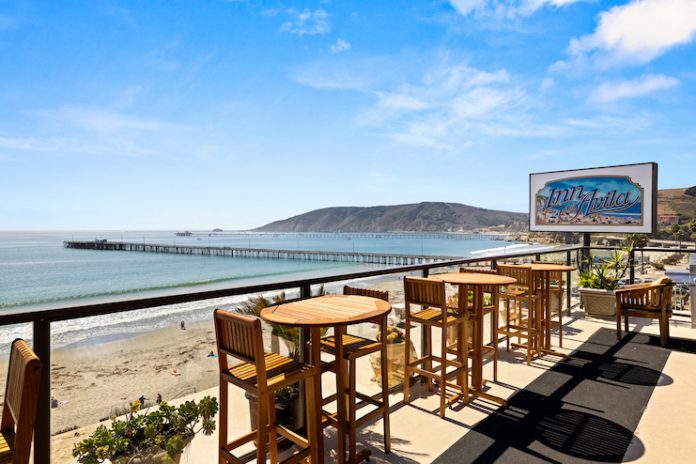 COSTA MESA, California—The Mogharebi Group (TMG) has arranged the sale of the Inn at Avila, a 32-room beachfront hotel property in the Central Coast city of Avila Beach, California, for $16.25 million. Ben Ketel, of TMG, represented the seller of the hospitality property that traded to a Los Angeles-based private investor.
Built in 1965, the Inn at Avila Beach offers eight different suite types, ranging from modern spa rooms to the "owner's suite." The property includes a rooftop coffee house, a grilling area, a business center, and laundry services.
In the last five years, many rooms at the Inn have been renovated with private hot tubs, fireplaces, canopy bedding, and other new features. The property has a value-add opportunity with the updating of existing features and the addition of restaurant space.
"Boutique hotels typically do well along California's Central Coast, and the Inn at Avila is well ahead of the curve," Ketel added. "Despite the challenging capital markets environment, we were able to attract a lot of interest and then stay on schedule once we found the quality buyer."
Located almost equidistant between San Francisco and Los Angeles, the Inn at Avila Beach is near beaches and the city's shopping, dining, and entertainment district, as well as an aquarium, wineries, hot springs, and hiking trails.