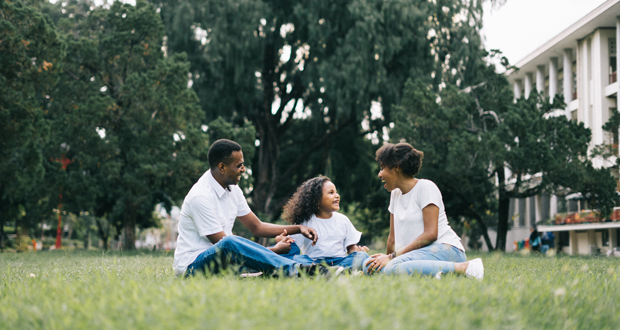 WASHINGTON—New school semesters may be looming or already underway after the mid-year break, but that doesn't mean families are packing away their travel gear just yet. In fact, new research from online travel agent Agoda conducted by YouGov found that seven out of 10 families globally take at least two family vacations a year, with Asian travelers taking more than twice as many family trips—five trips a year versus two.
The Agoda Family Travel Trends 2018 survey found that 65 percent of U.S. travelers have taken a trip with their core family in the past year—11 percent with their extended family and 23 percent with their grandparents and/or grandchildren. On average, American travelers went on three family trips in the past year, with the most popular length of stay ranging from four to seven days. When it comes to what American travelers look forward to the most, 69 percent said quality time with the family, 67 percent said relaxing, and 65 percent said getting away from routine. Nearly a quarter didn't have any concerns regarding these trips, but otherwise, the top three concerns were falling sick (23 percent), the standard of accommodation (20 percent), and not having enough privacy (14 percent).
Hotels Still Dominate Family Accommodation Preferences
The survey showed that hotels are still the most popular accommodation for families, followed by holiday homes, B&Bs, and all-inclusive resorts. When planning a trip with the family, cost, safety, and activities were the top global considerations.
Family Vacation Become Shorter, More Frequent 
While family travel is growing globally, the details of this growth vary across regions. A  four- to seven-night stay is the most popular duration for family holidays globally but there are large variances across markets. In the United Kingdom, four- to seven-night stays made up 41 percent of family travel in the past year, compared to only 20 percent of family travel for Thai families. Instead, family vacations of more than 14 nights are taken by almost a third of Thai families, but only 11 percent of Malaysian families. Vietnamese, Malaysian, and Chinese families are the most likely of all travelers to take one- to three-night vacations.
Who Is Included in Family Travel? 
The survey also looked into who was included in family vacations and found that while 35 percent of global travelers have taken a holiday with grandparents, travelers from the United Kingdom and Australia are the least likely to have done so, with only 13 percent and 20 percent of travelers embarking on them respectively. Thai families (66 percent) and Indonesian families (54 percent) were most likely to have included grandparents in their holiday plans. This trend is also reflected when looking at extended family members with Thai and Indonesian family travelers most likely to include siblings, cousins, aunts, and uncles in their vacation plans.
It is not just family members that the Americans, British, Australians, and Chinese don't travel with—they are also the least likely travelers to go away with other groups of friends, with only 22 percent of Americans, 23 percent of Brits, 26 percent of Australians, and 27 percent of Chinese having done so in the past year. Meanwhile, almost half (48 percent) of travelers from the Philippines meet up with a group of friends for some of their vacations, closely followed by Vietnamese and Malaysian family travelers at 43 percent and 40 percent, respectively.
Spending Quality Time Together
With longer working hours and countless distractions preventing families from spending time with each other on a day-to-day basis, travelers globally look forward to quality family time (68 percent) the most on family trips. Relaxation (66 percent) and trying new things (46 percent) came out as second and third preferences.
Biggest concerns
When examining anxieties relating to family travel, concerns about falling sick (36 percent), the standard of accommodation (21 percent), and family disagreements (16 percent) ranked highest for family travelers globally.