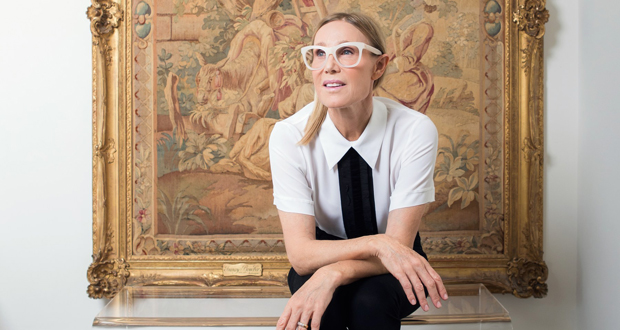 SAN DIEGO—American private investor Marcy Holthus has launched a boutique luxury hotel brand, Pilot Hotels. Incorporating the 12-room Washington School House Hotel in Park City, Utah and the soon-to-launch Hotel Château du Grand-Lucé in France's Loire Valley, Pilot Hotels aims to elevate authentic, curated, destination-defining properties.
With a background in finance and real estate and an eye for design, Holthus, the new brand's founder and CEO, is charting a path in the development of historically and architecturally significant properties around the globe. Pilot Hotels will continue Holthus' quest to deliver luxury for the elite traveler.
Holthus became an accidental hotelier with the opening of the Washington School House Hotel in 2011. Built for her and her family in a historic limestone school house, it became evident that the hotel attracted international travelers searching for compelling design, novel locations, and unparalleled service, leading Holthus to develop Pilot Hotels.
"The hotels themselves are works of art," Holthus explains. "The design team starts with an incredible property saturated in history that transcends centuries. Awe-inspiring spaces for the modern luxury traveler are created, while preserving and restoring authenticity. The restoration is then layered with carefully curated art and furnishings, with splendid finishes, delivering over-the-top, chic, sophisticated interiors."
Once construction is completed, Holthus plans to tap Michael Gregory, managing director, to craft an experience commensurate with the property. Gregory has been with the brand since the development of the original concept for Washington School House Hotel in 2011. Other team members include Director of Real Estate Michael Elliott, Director of Sales and Marketing Megan Witt, Creative Directors Paul and Shannon Wehsener of Paul Allen Design Group, and Project Manager Benoit Dussault. The Pilot Hotels team brings varied experience from outside the boutique hotel industry.
Top photo: Marcy Holthus