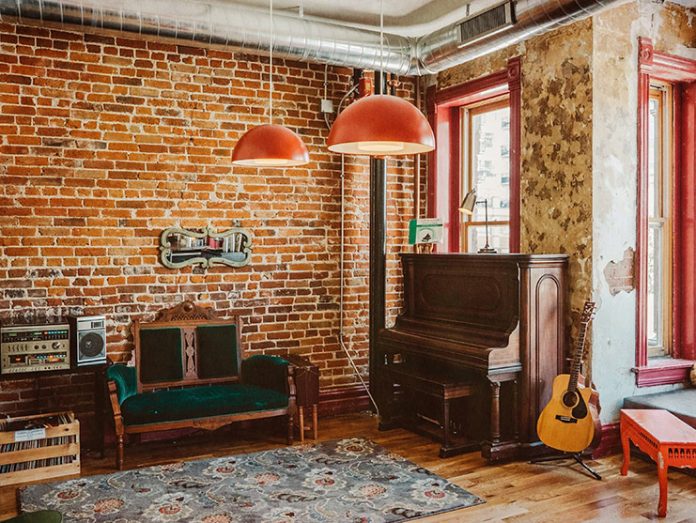 BROOKLYN, N.Y.—The Passionality Group recently launched The Phileas Club, a collection of independent lodging experiences in emerging neighborhoods and destinations. Available to travelers early next year, the collection is inspired by Jules Verne's 1873 Around the World in 80 Days novel, which recounts the journey undertaken by Phileas Fogg and his valet Passepartout. The Phileas Club is geared towards inspired travelers seeking to connect and socialize with locals and other like-minded guests, while discovering emerging neighborhoods and destinations around the world.
Every Phileas Club location will celebrate its uniqueness in different ways and include unexpected surprises. Guests will be treated to discoveries both on-property and around the neighborhood, while property teams will be fully empowered to be themselves by stimulating interest-based interactions between locals and guests.
The Phileas Club and its member locations invite explorers to discover local cultural and culinary treasures; feature in-the-know local events organized by the Club's experience curator; include a neighborhood bar; offer premium coffee and a complimentary book exchange; and provide a range of lodging options, from private accommodations to premium bunks in shared rooms.
As part of its social and environmental responsibility, The Phileas Club expects to donate part of its direct booking proceeds to the charity of each guest's choice. In addition, each Phileas Club will conduct outreach in the local community in its own way.
The Passepartout Pass, The Phileas Club's recognition program, will invite members to a community of other like-hearted explorers wishing to discover authentically hyper-local experiences based on members' requests and the local curator's weekly picks. Members may enjoy complimentary upgrades, complimentary breakfast, preferred access to Passepartout events, and special perks on local explorations and services, subject to availability at each location.
Hostel Fish in Denver's RiNo neighborhood is The Phileas Club's founding member location and will re-launch mid-to-late next year. Hostel Fish has a full-service community bar, communal kitchen, and 64 beds spread between private and shared accommodations. Additional projects are already under development in emerging neighborhoods across Los Angeles, Chicago, and Miami.
"Three years after opening Hostel Fish, we were eager to explore additional locations beyond Denver," said Chad Fish, founder of Hostel Fish. "When we met Passionality and learned about their team, deep industry expertise and strong values, and later learned about The Phileas Club and its significant growth potential, we knew immediately that it was the right opportunity for us to kick-off this exciting journey together."
To help ensure an authentic neighborhood experience, Passionality is exploring a strategic alliance with 213 Hospitality, a hospitality group with over 25 neighborhood bar and brewpub establishments across Los Angeles, San Diego, Austin, and, soon, Denver. Upon the execution of the alliance, 213 Hospitality would be responsible for bar and brewpub operations of select future locations.
In addition, Passionality will also deploy its other portfolio brands at Phileas Club locations where appropriate, including Vagabond Coffee, Nighthawk Breakfast Bar, and 18I89 Stockholm.
Passionality is actively seeking locations with character in emerging neighborhoods within walking distance of appealing cultural, culinary, and nightlife options. The company says that it prefers long-term leases and management agreements, and initial target locations include Miami; Los Angeles; Chicago; New Orleans; Portland; San Francisco; Washington, DC; Austin; Nashville; Savannah; New York; and San Diego.
Daniel del Olmo, founding partner of The Passionality Group and creator of The Phileas Club, said, "In a 2017 Eventbrite research report, 78 percent of Millennials would choose to spend on a desirable experience over buying something desirable. We clearly witnessed this trend when we invested in PodShare early last year and uncovered a great opportunity to organize this emerging segment of independent lodging experiences. As owners ourselves, and unlike other brand collection business models, we firmly believe that when interests are aligned with other owners, partnerships are more equitable and mutually beneficial. Therefore, we are currently exploring avenues to allow our founding properties to become co-owners of the brand and are in discussions with several prospective members while continuing to be on the lookout for suitable founding locations."
In addition to providing property owners an opportunity to actively participate in the growth of The Phileas Club, property owners will receive brand support in all relevant disciplines including revenue management, sales and marketing, e-distribution, operations, guest experience, design and construction, site selection, and development.
Top photo: The Phileas Club's founding member, Hostel Fish