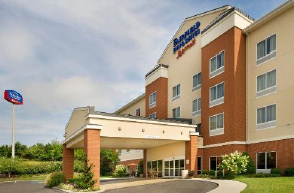 NEWPORT NEWS, Virginia—Mumford Company, a full-service hospitality brokerage advisory firm, announced it completed the sale of the Fairfield Inn & Suites in Cleveland, Tennessee. Located 20 minutes from downtown Chattanooga, Cleveland is located off I-75 and is home to a variety of demand generators.
Mumford Company's Managing Principals Steve Kirby and Ed James represented an affiliate of Vision Hospitality Group in the sale to Westside Hospitality, a Cleveland-based multi-property owner and operator. The purchasers plan to complete the product improvement plan and continue the Marriott affiliation.
"It was good to work with Vision Hospitality on this deal. Discipline and efficiency by both seller and buyer made for a smooth transition. We wish the buyer group much success and look forward to transacting with both parties again in the future", said Kirby.