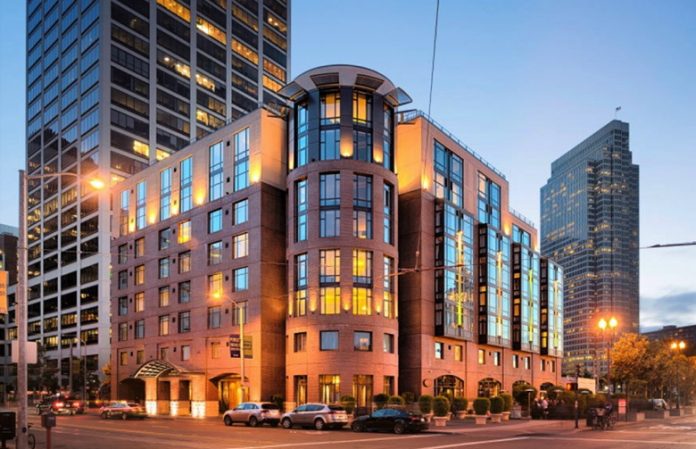 BETHESDA, Md.—After months of negotiations, Pebblebrook Hotel Trust and LaSalle Hotel Properties today jointly announced that they have entered into a definitive merger agreement under which Pebblebrook will acquire 100 percent of LaSalle's outstanding common shares. LaSalle has terminated its previously announced merger agreement with affiliates of The Blackstone Group following receipt of a waiver of Blackstone's four-business-day period during which it could have proposed amendments to the terms of the Blackstone-LaSalle Agreement. LaSalle has canceled its special meeting of LaSalle shareholders previously scheduled for September 6, 2018 relating to the Blackstone-LaSalle Agreement.
The transaction, which is valued at approximately $5.2 billion and is expected to close in the fourth quarter of 2018, will create a lodging REIT portfolio with 662 primary upper-upscale and luxury independent and collection branded hotels and resorts located in or near key urban markets in the United States, with a greater presence in higher-growth U.S. markets. It will also create the largest owner of unique independent, small brand, and collection hotels, the third-largest company in the lodging REIT sector as measured by enterprise value, and the second-largest by equity market capitalization. In addition, the clustered assets and properties operated by common management companies in select markets will enable revenue enhancement opportunities, reduce expenses from synergies, and increase influence and negotiating strength.
"We are very pleased to have reached an agreement to bring Pebblebrook and LaSalle together in a strategic combination that represents a terrific value-maximizing opportunity for both LaSalle and Pebblebrook shareholders," said Jon E. Bortz, chairman, president, and CEO of Pebblebrook. "We are confident that shareholders will benefit from this premium portfolio of high-quality independent and branded hotels through its capacity to generate strong cash flow, provide for a stable dividend, and capitalize on market opportunities, including improving hotel industry fundamentals. We look forward to moving swiftly to complete this transaction and to welcoming LaSalle employees to our team."
"This agreement with Pebblebrook delivers immediate cash value to LaSalle shareholders. The transaction represents a 48 percent premium to LaSalle's unaffected share price," said Michael D. Barnello, president and CEO of LaSalle Hotel Properties. "This outcome represents the culmination of a thorough strategic alternatives process, which from the beginning, has been focused on maximizing value for shareholders. On behalf of LaSalle's Board and management team, I would like to express our deep appreciation to our employees, whose hard work and dedication have been instrumental in making LaSalle the outstanding company it is today. We are committed to working closely with Pebblebrook to quickly bring this transaction to closure."
The newly merged company expects that a strong balance sheet with increased flexibility will provide greater access to capital markets, generate strong cash flow, and provide for a stable dividend. The anticipated annual corporate-level G&A cost synergies are expected to be approximately $18 million to $20 million, driven primarily by the elimination of overlapping corporate functions. The proposed merger positions shareholders of both companies to benefit from significant upside potential amid highly favorable economic and hotel industry fundamentals, as well as potential improvement in EBITDA per key through the implementation of respective best practices as well as redevelopment opportunities creating unique experiences for hotel guests.
Management and Operations
Jon E. Bortz will continue to serve as chairman, president, and CEO of Pebblebrook upon closing; Raymond D. Martz will continue to serve as executive vice president, chief financial officer, treasurer, and secretary of Pebblebrook; and Thomas C. Fisher will continue to serve as executive vice president and chief investment officer of Pebblebrook. The Pebblebrook Board will remain unchanged. Following the close of the transaction, Pebblebrook will have a portfolio of 662 assets in or near 16 urban markets, and will remain headquartered in Bethesda, Md.
Raymond James and BofA Merrill Lynch are acting as financial advisors to Pebblebrook, and Hunton Andrews Kurth LLP is acting as legal counsel. Citigroup Global Markets Inc. and Goldman Sachs & Co. LLC are acting as financial advisors to LaSalle, and Goodwin Procter LLP and DLA Piper LLP (US) are acting as legal counsel.
Top photo: Hotel Vitale in San Francisco, a LaSalle property.