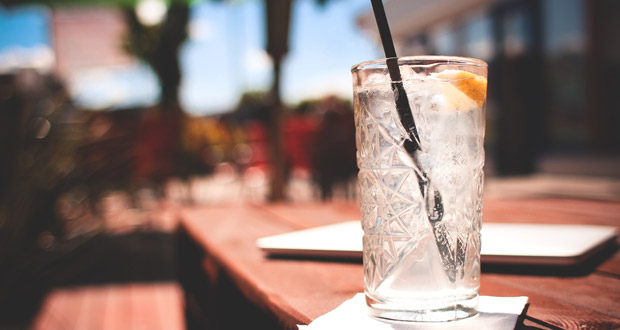 This week, MGM Resorts International and Hyatt became the latest hospitality companies to announce plans to scale back on single-use plastic straws and further reduce the carbon footprint of their hotels and restaurants.
Straws are one of the most commonly littered items in the United States. Eight million metric tons of plastic winds up in the oceans each year, and in 2017, plastic straws were the 11th most found ocean trash. One plastic drinking straw can take up to 200 years to break down in the environment.
Several hospitality companies have made moves to scale back or phase out plastic straws specifically, as well as other single-use plastics at their properties. Hilton announced in May plans to halve its environmental footprint by 2030, including removing plastic straws from managed properties. Recently, Marriott International unveiled that it will be replacing small plastic soap, shampoo, and conditioner bottles with in-shower dispensers at its managed properties. Two Roads Hospitality has also taken action to reduce or eliminate single-use plastic straws at several of its managed properties by turning to biodegradable alternatives. To protect local marine life and ecosystems, Breezes Resort & Spa—Bahamas, Hyatt Ziva and Zilara, and Panama Jack Resorts have joined the #SkipTheStraw and #StopUsingStraws movements in an effort to help keep beaches clean.
Eliminating Single-Use Plastic Straws at Hyatt Hotels Globally
Hyatt hotels around the world plan to eliminate single-use plastic straws and drink picks. After Sept. 1, 2018, straws and picks will be available on request only, and eco-friendly alternatives will be provided where available.
"At Hyatt, we care for people so they can be their best, and this care extends to our communities and to preserving resources for future generations. Eliminating plastic straws and drink picks builds on the environmental sustainability programs we have in place and further drives our global efforts to reduce environmental impact," said Frank Lavey, senior vice president, global operations for Hyatt. "This is a meaningful step, and our commitment doesn't stop with straws and drink picks. We will continue exploring viable alternatives everywhere we can."
This move away from single-use plastics builds on efforts already underway across Hyatt's global portfolio, including to minimize and divert food waste, source responsibly, and reduce water and energy consumption. Since launching its 2020 Environmental Sustainability Vision in 2014, Hyatt has integrated sustainability guidelines into purchasing criteria and engaged suppliers around sustainable practices.
MGM Resorts' Goals To Remove 250,000 Straws Each Day From the Environment
MGM Resorts also plans to adopt a policy to only serve plastic straws upon request at its operated restaurants in the United States. This initiative, which began rolling out in May 2018, aims to eventually remove more than 250,000 straws a day from landfills and waterways—100 million straws each year.
"MGM is one of the largest multi-concept restaurant operators in the world. As such, it is our responsibility to do our part to help eliminate debris from landfills and waterways," said Cindy Ortega, senior vice president and chief sustainability officer, MGM Resorts International. "The elimination of plastic straws is the latest addition to MGM's comprehensive environmental responsibility program and can further enhance our efforts to protect our planet."
MGM Resorts International owns 19 resorts across the United States, including three on major waterways—The Borgata, N.J.; National Harbor, M.D.; and Beau Rivage, Miss. Both single-use plastic "stir straws" and drinking straws have been removed from casino floors, buffets, cafes, bars, and lounges as well as dining outlets. Straws will still be available to customers upon request.
"We began the pilot program here in Las Vegas in the beginning of May at ARIA and Mandalay Bay," said Timothy Ryan, vice president of food and beverage strategy, MGM Resorts International. "The response from customers has been so positive we have decided to quickly train our employees at all our U.S. resorts to stop automatically serving single-use straws."