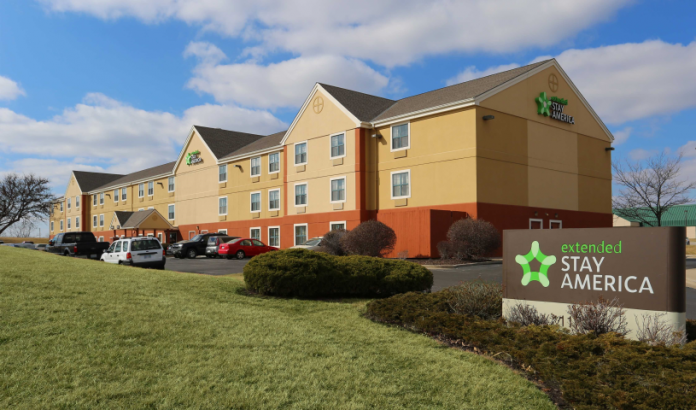 CHARLOTTE, N.C.—Extended Stay America, Inc. and ESH Hospitality, Inc. announced the completed sale of 14 branded Extended Stay America hotels.
The portfolio of Extended Stay America branded hotels are located in Ohio, Georgia, and Illinois. The hotels were acquired by a subsidiary of Singerman Real Estate, LLC, a Chicago-based opportunistic real estate investment firm. This disposition comes with franchise agreements for each of the 14 hotels. Sandpiper Hospitality will manage the 14 hotels for SRE. Additionally, SRE has committed to build or convert seven additional Extended Stay America hotels in the future.
This portfolio sale marks 77 total dispositions since the company launched "ESA 2.0" in June 2016, including 72 in 2018. Seventy-one of these disposed hotels retained long-term franchise or management agreements.
"We are excited to welcome SRE to the STAY franchise family. With their industry experience of unlocking value in real estate, we know they will be successful and look forward to growing the relationship in the coming years," said Jonathan Halkyard, Extended Stay America's president and CEO. "We approach the halfway point of our targeted 150 re-franchised hotels as part of our ESA 2.0 strategy with significant momentum, and we look forward to discussing additional portfolio sales in the future."
"We are thrilled to acquire the initial portfolio and grow it over time with Extended Stay America as they have a dominant market position in one of the most attractive segments of the entire lodging sector," said Seth Singerman, SRE's president and managing principal. "We believe STAY's continued successful execution of their strategic corporate and brand level initiatives provide a further positive tailwind to our investment relationship."