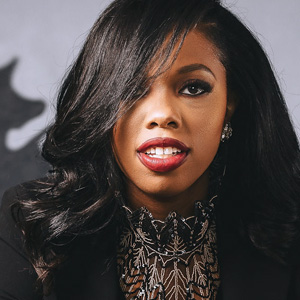 Who were some of your mentors or role models, male or female, and what were their most valuable lessons? Dr. Debbie Cannon (Director, Cecil B. Day School of Hospitality), Fern Kanter (EVP, CHMWarnick & Castell Project), Valerie Ferguson (Director of Lodging, Disney World), and Erica Qualls-Battey (GM of the Atlanta Marriott Marquis) have all been tremendous inspirations for me in the hotel industry. Their tenacity, strength and guidance have guided me along in my career. Seeing someone who looks like me manage the largest hotel in Atlanta with so much excellence was a sight to behold. Valerie Ferguson exhibited brilliance by taking the time to mentor and encourage striving for excellence. Dr. Cannon's unwavering support of her students has been championed by me from the beginning of my journey in this industry. Unquestionably Peggy Berg (founder/President, The Castell Project) created so much opportunity for women to become owners and executives. Finally, Fern Kanter painted a clear path for success with details expressed outstandingly throughout what could have looked like a blank canvass initially.
In your opinion, how is the lodging industry doing in terms of getting women into leadership positions? Just 15 years ago, the lodging industry unfortunately had a limited number of women hotel owners and executives. The scarcity of females in positions of leadership left many lacking vital inspirational figures or support networks within their industry. But over the last decade or so, this has been actively rectified by progressive initiatives meant to not just level the playing field, but positively promote the involvement of women at all levels. Today's landscape has seen female prominence increase immensely as more establishments seek to rope in competent breakout talent regardless of gender; cozying close and lending further leverage are new-found advocacies from supportive male voices.
The results have proved stunning as evidenced by an influx of more women finding steady paths for membership among boardroom tables and high-chair offices, accomplishing unprecedented success not just for themselves but for promising career arrivals down corporate pipelines after them. Truly, it can be said that the lodging sector is tracking along a course leading ever closer towards brighter, more inclusive days ahead.
What's your outlook for the future with regards to diversity and inclusion within hospitality? The hospitality industry is doing a great job of diversifying the executive and ownership levels. However, we recognize that more work needs to be done. At the conferences we attend, it can often feel like the same faces appear in public roles once again. While this legacy perception remains alive and well within this sector, there are simple tangible steps to really disrupt any preconceived notion.
At hospitality properties today, customer segments reflect inspiringly mixed backgrounds and lifestyles highlighting greater diversity and unique perspectives united by interesting samenesses. In turn, it only makes sense for our leadership divisions to consciously consider their customer base audience demographics opportunities unlocking reflective changes in corporate teams featured at these type of events influencing market decisions throughout the year while expanding front and line employee collaboration.