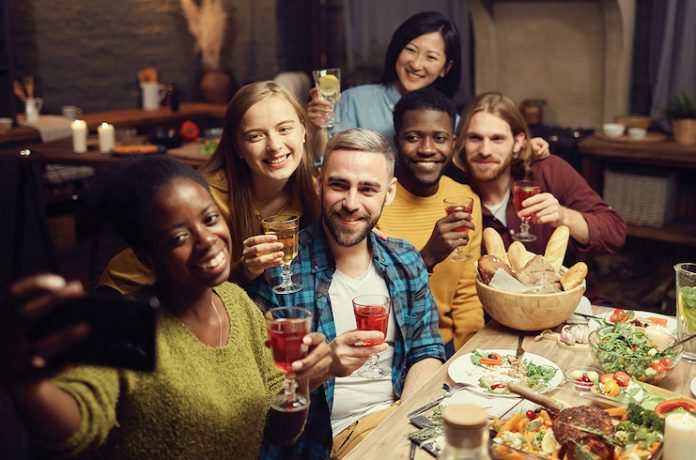 Numerous elements beyond superb food make dining an "experience," including passionate service, a multisensory ambiance, and a cultural connection. Chris Martha, global F&B director, Valor Hospitality, detailed some of the ways that the restaurant industry is seeking to create more memorable impressions on diners, and the same trends are reflected in hotel dining. With awareness of these directions, hoteliers can ensure their dining experiences deliver on current guest expectations.
1
A design-forward approach
Restaurant design and aesthetics have become just as important as the quality of F&B and service, Martha maintained. "I came up in the business at a time when it was all about food and service, and design was an afterthought and not as focal as it is now," he said. Furthermore, an upscale experience doesn't need to be paired with a formal dining ambience. "We're seeing that people still want exceptional food and service, but now want to be able to enjoy them in environments that are casual, approachable, and don't necessarily require a jacket or a tie," he added.
Restaurant designs vary greatly, but one of the most important aspects of any successful design is that it makes a memorable statement. "We choose design elements that make a statement and leave an impression in the minds of our guests—while also being photo-worthy to share with their friends and family back home," Martha said. "People love seeing those Instagrammable moments, whether they're of people enjoying the space, the restaurant and bar itself, or the chef working in the kitchen on a cutting board."
Longstanding trends constitute an evolution, and there are several important culinary shifts in the hotel dining world, including the focus on local flavor (see below) and farm-to-table cuisine. "The once-popular fads like farm-to-table are transitioning into longer-lasting pillars of supporting local businesses while supporting your place in the hospitality industry," Martha observed.
According to Martha, "Incorporating authentic and diverse culinary experiences can significantly enhance a hotel's reputation and attract a wider audience of travelers seeking immersive and memorable dining experiences." While hoteliers are usually not directly involved in delivering an indigenous F&B experience, they can look to partner with restauranteurs and culinary directors who bring an in-depth knowledge of local food culture, prioritize local sourcing through reputable suppliers, and hire chefs and culinary experts from a cultural background specific to the restaurant's region, when possible.
While the cost savings and conveniences of utilizing artificial intelligence (AI) in guest service are front of mind these days, human interaction is arguably essential to hospitality, and the dining experience is a case in point. While interacting with a conversational AI for room service or booking reservations may be acceptable, most diners would not find a robot hostess, waiter, or bartender appealing, for example. "Naturally, people are looking at ways to mitigate the expense of operating in the F&B industry, because that's getting to be more and more expensive, especially from a people perspective," Martha said. "There's going to be innovation in ways to cut back on the cost of operating." However, "people will always remain our top priority, and we will never go so far into AI and new technology that our guests get left behind," he predicted.