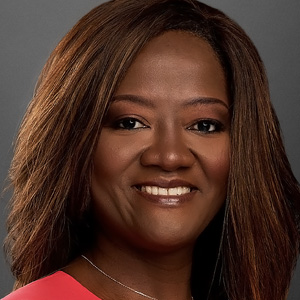 Who were some of your mentors or role models, male or female, and what were their most valuable lessons? I have many mentors and sponsors, both male and female, who I think of as my circle of advisors. They have helped shape my career, opened the door to new opportunities and advocated for me when I was not in the room. But in honor of Women's History Month, I want to recognize my mom, who modeled that it is possible to be both a mother and a leader at work. Before we had iPhones and laptops, I recall sleeping in my mom's office after school while she wrapped up her work for the day and seeing her load her typewriter into the car to get work done at home over the weekend. These moments taught me that I would not have to choose between being a mother and a successful professional.
In your opinion, how is the lodging industry doing in terms of getting women into leadership positions? Anecdotally, it feels like we are seeing an increase in the number of women who are ascending to leadership roles in the industry. We recently saw the announcement of my dear friend and former colleague, Julie Arrowsmith, as the CEO of a hotel brand (G6 Hospitality) and over the past few weeks several women were appointed to senior executive roles at some large hotel brands. While our progress should be celebrated, data from BW Research indicates that in the lodging industry traditionally underrepresented groups are more likely employed in front-line positions compared to management or executive positions, which means we need to continue building on our progress.
What's your outlook for the future with regards to diversity and inclusion within hospitality? Thomas Penny [President, Donohoe Hospitality Services] recently revised a Lenin quote and said, "there are decades when nothing happens and months when decades happen." I agree this is the type of change we are witnessing in the hospitality industry today. As hotel brands are now launching new programs that are focused on increasing diversity in hotel ownership and companies across our industry are focused on increasing diversity in leadership, I believe that we will continue to see more diverse leaders in the hospitality industry.