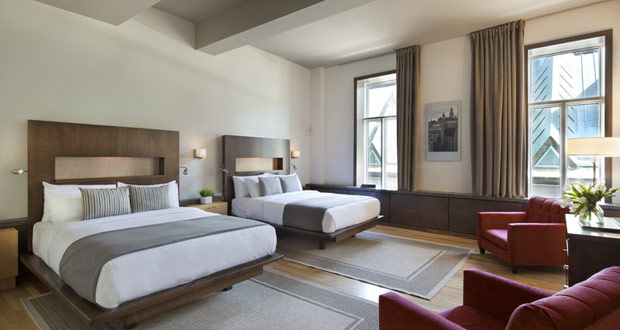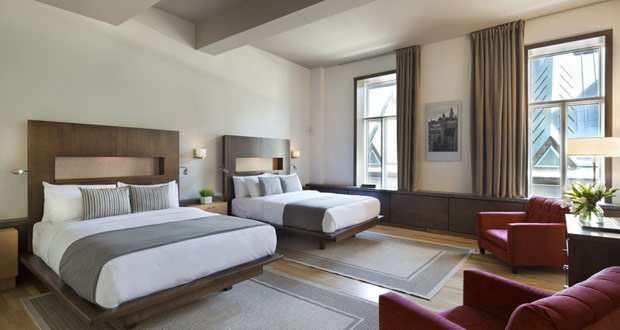 NEWPORT BEACH, Calif.–Preferred Hotels & Resorts, the world's largest independent hotel brand, added 22 new member hotels, resorts, and residences to its curated collection of more than 700 properties around the world. From a 35-acre private island luxury resort in the Maldives and a new opening in Paris to the brand's first-ever hotels in Quebec City (Canada), Apulia (Italy), and Malaga (Spain), each of these new member properties, which joined between April and June 2018, cater to discerning travelers who seek extraordinary service and singular luxury travel experiences.
New members to Preferred Hotels & Resorts in the Americas include Balboa Bay Resort in Newport Beach, California; Beechwood Hotel in Worchester, Massachusetts; Real Inn Monterrey – Monterrey, Mexico; and Smyth Hotel – New York, New York.
Other new members around the world include the following: Hotel 71 — Quebec City, Canada; Marigot Bay Resort & Marina — Marigot Bay, Saint Lucia; JA Manafaru — Manafaru, Maldives; The One Barcelona — Barcelona, Spain; 9Hotel Confidentiel — Paris, France; Grande Hotel San Pietro — Taormina, Italy; Edgbaston Hotel & Conference Centre – Birmingham, United Kingdom; Farris Bad – Larvik, Norway; Hotel Imperial – Karlovy Vary, Czech Republic; Hotel Vincci Estrella Del Mar – Marbella, Spain; Hotel Vincci Seleccion Posada del Patio – Malaga, Spain; Kalidria Hotel & Thalasso SPA – Apulia, Italy; Summum Prime Boutique Hotel – Palma de Mallorca, Spain; Vivienda Al Hada Residences – Riyadh, Saudi Arabia; Yasuragi – Stockholm, Sweden; Borneo Eagle Resort – Kota Kinabalu, Malaysia; Gokulam Grand Hotel & Spa – Bengaluru, India; and Mosaic Hotels – Mussoorie, India.
Photo: Hotel 71 in Quebec City, Canada