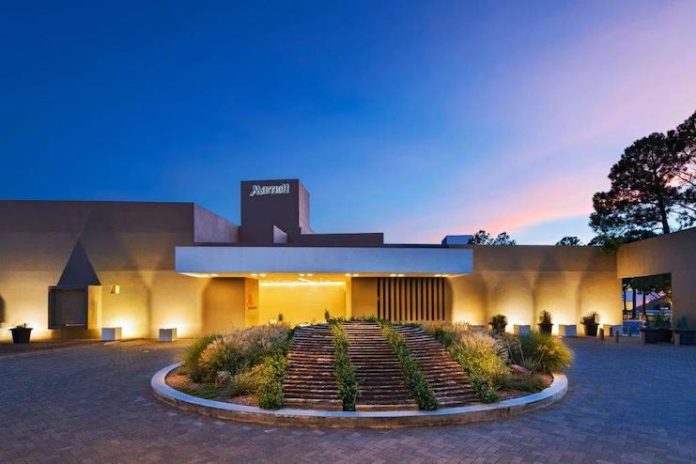 In a joint venture, NewcrestImage and Dabu Group have acquired the full-service Marriott Dallas/Fort Worth Westlake. The hotel has architecture by Mexican architect Ricardo Legorreta, who is known for his use of bright colors, light and shadow, and geometric shapes.
Newmark Lodging Capital Markets arranged the sale on behalf of the seller. The team was led by Vice Chairman Miles Spencer and Director Parker Sherrill.
The Marriott is near corporate offices, downtown Grapevine, and destinations such as the world headquarters of Charles Schwab Corporation, DFW International Airport, Texas Motor Speedway, and the 120-store Southlake Town Square shopping area.
"This deal represents a very attractive opportunity to join with a strong investment partner in acquiring a property that boasts strong rate performance and is strategically located in an active market," said Mehul Patel, managing partner and CEO of NewcrestImage.
The Marriott, which will undergo a complete renovation, has 294 rooms, some with private balconies, along with amenities such as a concierge level with a private lounge, a fine dining restaurant, a Starbucks coffee shop, an outdoor pool, a business center, and approximately 15,000 square feet of meeting space.
NewcrestImage owns a portfolio that includes more than 70 hotels across the country with almost 8,000 rooms. Since its founding in 2013, the company has completed more than $3 billion in transactions involving almost 275 hotels with almost 30,000 hotel rooms in 130 communities.