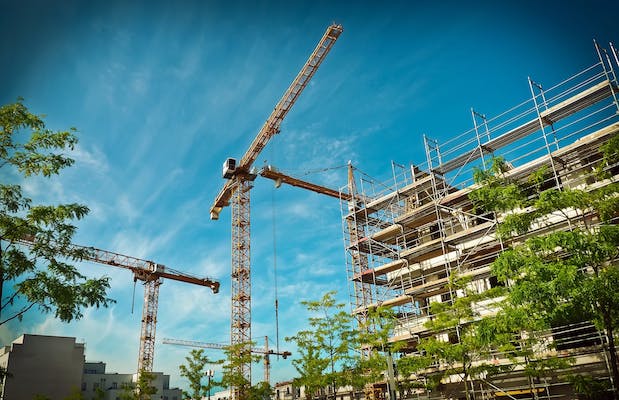 In Lodging Econometrics' (LE) Q2 2019 report, the franchise companies leading the United States hotel construction pipeline are Marriott International with 1,469 projects/193,458 rooms, up nine percent by projects and rooms year-over-year (YOY). Next, coming off of last quarter's all-time high is Hilton Worldwide, currently at 1,372 projects/152,853 rooms, a three percent increase YOY. InterContinental Hotels Group (IHG) follows with 962 projects/97,647 rooms, also up three percent by projects and rooms YOY.
The leading brands in the construction pipeline for each of these three companies as of Q2 2019 are Home2 Suites by Hilton with 413 projects/43,040 rooms, IHG's Holiday Inn Express with 410 projects/38,814 rooms, and Marriott's Fairfield Inn with 300 projects/29,133 rooms.
Other prominent brands in the pipeline for these franchise companies are Tru by Hilton with 312 projects/30,254 rooms and Hampton by Hilton with 301 projects/31,271 rooms; Marriott's Residence Inn with 207 projects/25,201 rooms and TownePlace Suites with 206 projects/21,468 rooms; and IHG's Avid Hotel with 179 projects/16,316 rooms and Staybridge Suites with 156 projects/16,309 rooms. These leading and prominent brands together comprise 44 percent of all the projects in the total pipeline.
In the first half of 2019, 70 percent of the new hotels that opened in the U.S. belonged to Marriott, Hilton or IHG. Marriott opened 120 new hotels/15,429 rooms, Hilton opened 125 new hotels/14,553 rooms and IHG opened 69 new hotels/7,406 rooms.
The LE forecast for new hotel openings in 2020 anticipates that Marriott will open 285 projects/36,504 rooms. Next is Hilton with 274 projects/30,099 rooms, followed by IHG with 211 projects/20,412 rooms.
In 2021, LE forecasts that Marriott will open 328 new hotels/40,841 rooms, IHG to open 284 new hotels/27,810 rooms and Hilton to open 268 new hotels/29,373 rooms. Should all these hotels come to fruition, these three companies will continue their dominance opening 73 percent of all the new hotels in 2021.