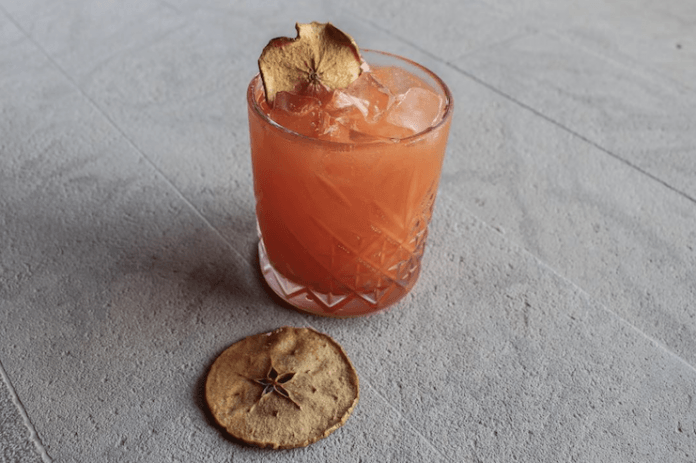 People around the world are celebrating Earth Day, and hotels are no exception. From cleaning up their communities to implementing more environmentally friendly practices, here are eight ways hotels are taking action to reduce their impact on their surrounding environments and support the Earth.
1
Reducing and Reusing at F&B Outlets
Thompson Hotels, the luxury lifestyle brand, is practicing sustainability this Earth Day by providing guests with alternatives to plastic straws or removing straws completely at all of its properties across North America. Last year, the company set out looking for a way to reduce plastic straw waste while still providing a heightened guest experience, working with partners such as Aardvark Straws (U.S.) and Biofase (Mexico) to help supply biodegradable options that do not break down in cocktails, morning cold brew, and anything in-between.
That's not all the company is doing in the beverage space. Three outlets—L.A. Jackson, the rooftop lounge at Thompson Nashville, Temple Court at The Beekman, A Thompson Hotel in New York City, and The Cape's Lobby Bar—are using dehydrated garnishes rather than fresh produce to reduce waste. Temple Court also repurposes its citrus peels into its infused cocktails as another reuse method. In addition, properties such as Thompson Zihuatanejo, The Beekman, and Thompson Toronto are turning to compostable, biodegradable containers, cups, and piping bags to limit their negative impact on the environment.
2
Collaborating with the World Wildlife Fund
On Earth Day, Hard Rock International announced a collaboration with World Wildlife Fund (WWF), a global leader in conservation with a focus on protecting the future of nature, to produce a limited-edition "Save the Planet" t-shirt. A portion of the proceeds from the limited-edition, co-branded t-shirt, which is inspired by the iconic Hard Rock Classic tee, will benefit WWF's initiatives to reduce the most pressing threats to the diversity of life on Earth. The shirt is made with off-white cotton and recycled polyester yarns by REPREVE to reinforce ethical sourcing and environmentally-conscious shopping habits. By avoiding the use of new petroleum while manufacturing these shirts, fewer greenhouse gases are emitted, conserving water and energy throughout the process.
3
Practicing Green Development
Conrad Washington, D.C.—a luxury hotel and retail space in the nation's capital—is targeting the LEED Gold certification. LEED is a rating system developed to evaluate the environmental performance of buildings and reward sustainable design. The Conrad is part of the new, 10-acre, mixed-use CityCenterDC development that includes office, residential, and retail space, as well as two parks for public use. The building was designed with a green roof and terraces that total 9,740 square feet of vegetation. Its stormwater management program helps reduce the burden on the city's stormwater infrastructure. The building was also designed to reduce its heat island effect, provide access to alternative forms of transportation, and reduce water and energy consumption. The hotel estimates that it saves 2.04 million gallons of water and 1.96 million kilowatt hours in energy each year.
In celebration of the 49th annual Earth Day on April 22, San Francisco-based Greystone Hotels will continue its support of environmental conservancy through donations and volunteer work. Greystone's 11 California and Oregon-based properties will donate a portion of profits from gross rooms revenue on April 22 to 1% For The Planet, an organization committed to environmental conservancy and sustainability. In addition, Greystone will host its annual "Day of Service," an opportunity for employees at each property to spend a day in April volunteering with local community partners focused on environmental conservancy. These partners include: Bend Parks and Recreation (Bend, Ore.), Los Angeles Mission, Baylands Nature Preserve (Palo Alto), Oroweat Park Cleanup (San Diego), Creek to Bay Cleanup (San Diego), San Diego's Storm Drain Stencil Program, Save Our Shores Beach Cleanup (Los Gatos), and Aquatic Park Cleanup (San Francisco).
5
Hosting Sustainable Events
The onsite restaurant at Hyatt Regency Hotel and Spa in Monterey, California, the Fireplace Lounge, will dim its lights to save electricity this Earth Day along with several other initiatives. The restaurant will host an acoustic guitar player to entertain guests, feature menu specials appealing to locavores, vegetarians, and vegans using both locally grown and organic ingredients, and offer wine by the glass with Twisted Roots green, sustainable wine. The hotel will also give out a "Plant Your Pencil" to the first 100 guests who check in on April 22nd. The pencils come in five different herb varieties, including basil, cilantro, parsley, cherry tomatoes, and mint.
The Palms Hotel & Spa, a Florida Green Lodging accredited hotel, celebrated Earth Day by hosting a beach clean up on Saturday, April 20. Led in partnership with International Coastal Clean-Up, guests were invited to give back by picking up trash and debris along the sand and sea. In addition, the property is also promoting an Embrace Nature space special throughout the month of April, with a portion of the proceeds going towards Charity Water, a non-profit organization that works to bring clean, safe drinking water to people in developing countries. Waterless manicures and pedicures are also available in an effort to conserve water.
7
Working Towards a Plastic-Free Future
Stay Plastic Free is an initiative developed by Ben Pundole, vice president of brand experiences at EDITION Hotels, to omit single-use plastic from the hotel industry. In addition to taking action at EDITION Hotels, the initiative strives to onboard others both within the hospitality industry and outside of to commit to removing plastic from everyday use, providing the tools and resources to do so, including a library of plastic alternative vendors and contacts for everything from plastic-free minibar items, coffee cups, straws, water bottles, bathroom amenities, and food containers. Working alongside both The Lonely Whale Project, fronted by actor Adrien Grenier, and Project Zero, led by Tyrone Wood and James Jagger, Stay Plastic Free has enlisted support from both oceans charities and the scientists behind them. The program has also enlisted support from industry authorities including Randy Gerber, Alan Faena, and Andre Balazs as advocates.
8
Establishing Sustainable Partnerships
The Canopy by Hilton brand has developed sustainable partnerships with like-minded organizations such as TradeCraft, which provides locally sourced coffee and tea; Planet Dog, its Paws in the Neighborhood partner and a member of the pet sustainability coalition that enhance dogs lives; Apivita, the Greek sustainable bath amenities business; and Serta, the makers of mattresses crafted from post-industrial recycled steel and wood. The partnerships all align with the brand's lifestyle approach while helping reduce its impact on the environment. The brand also follows Hilton's initiatives such as "Lightstay", a proprietary corporate responsibility performance measurement platform, and Clean the World soap recycling initiative that has already collected more than one million pounds of partially-used soap, which have been recycled into more than four million new bars of soap.