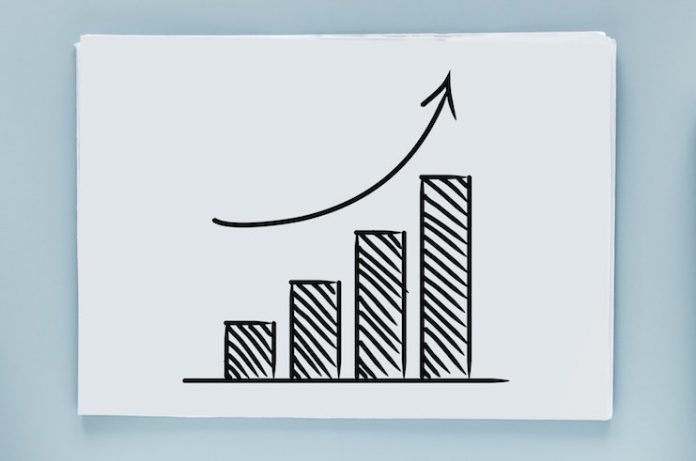 ATLANTA—Based on an upward revised outlook for the U.S. economy, CBRE Hotels Americas Research is forecasting a 10th consecutive year of growth for the nation's hotels in 2019. According to the December 2018 edition of Hotel Horizons, U.S. hotel occupancy will rise to 66.2 percent next year—a fifth straight record level. The growth in occupancy is primarily the result of a projected 2.1 percent increase in demand, more than enough to offset an estimated net increase in supply of 1.9 percent for the year.
"It all starts with the demand for lodging accommodations. Without leisure, corporate, and group travelers on the road seeking hotel rooms, there is no need to worry about all the other performance metrics," said R. Mark Woodworth, senior managing director of CBRE Hotels Americas Research. "From1988 through 2017, the average annual gain in accommodated room nights in the United States was 2.0 percent. For 2018 and 2019, we believe demand growth will exceed this long-run average."
CBRE Hotels Americas Research has been forecasting the performance of the U.S. hotel market using its proprietary Hotel Horizons econometric model since 2001. The model identifies the historical relationship between the changes in the nation's economy and changes in lodging demand. Then, these relationships are applied to project future demand.
"CBRE Econometric Advisors (CBRE-EA) is our in-house source for the economic forecasts that drive our models," said John B. (Jack) Corgel, Ph.D., professor of real estate at the Cornell University School of Hotel Administration and senior advisor to CBRE Hotels Americas Research. "After analyzing data through the third quarter of 2018, CBRE-EA issued an upward revision to its outlook for U.S. Gross Domestic Product in 2018 and 2019."
The improvement in the CBRE-EA economic forecast is based on the remaining impact of the fiscal boost from tax-law changes, capital spending, improving wage growth, and consumer confidence. "We have already seen the positive influence these factors have on the economy, and lodging industry, in 2018. The impact will persist in 2019," Corgel said.
"Given the upward revision to the economic forecast, our projections for 2019 growth in demand have risen from the 1.9 percent figure presented in our September 2018 report to the 2.1 percent in the current December 2018 report. The direct result is a boost in our 2019 projected occupancy level from 66.1 percent to 66.2 percent," Woodworth said.
Market Forecasts
While lodging demand for the entire U.S. market is forecast to increase by 2.1 percent in 2019, the demand for accommodations in the 60 markets covered by CBRE is projected to grow by 3.3 percent. This is significant because the majority of hotel investment activity occurs in the nation's largest cities. Supply growth in the 60 market Hotel Horizons universe (3.6 percent) is forecast to be almost double that of the nation as whole (1.9 percent).
"Supply is expected to grow at a greater pace than demand in 65 percent of our Horizons markets during 2019. However, despite the surge in new competition in these preferred markets, all 60 will enjoy an increase in ADR. In fact, we are forecasting ADR increases greater than the projected 2.2 percent pace of inflation in 39 of our 60 markets," Woodworth noted. Jacksonville, San Jose-Santa Cruz, San Francisco, Newark, and Atlanta are all lodging markets forecast to see ADR growth of 4.4 percent or more in 2019.
"Despite the continuation of demand growth and record occupancy levels, concerns persist about the level of room-rate increases. To that, I direct people's attention to the pricing dynamics we are seeing at the local level," Corgel stated. "Looking at the Hotel Horizons market data, we find a correlation between the occupancy level, changes in occupancy, and changes in ADR. In short, markets with the greatest increases in ADR are those with the highest occupancy levels and strongest changes in occupancy. It is apparent that property-level operators in high-performing markets are taking advantage of the basics of supply and demand when setting their room rates."
Beyond 2019
With so many consecutive years of record occupancy levels and demand growth, hotel owners and operators worry about the inevitable time when this period of extended prosperity will come to an end. After all, lodging is a cyclical industry.
CBRE is not forecasting any economic or lodging industry recessions through 2022. However, industry growth is forecast to curtail beyond 2019. CBRE-EA sees higher interest rates, equity market corrections, credit-market problems, and some shrinkage in employment as risk factors occurring in late 2019 and 2020 that adversely will affect the lodging industry in 2021. Fortunately, the economic slowdown is expected to be relatively mild and short.
"The year 2021 seems far away for most industry participants, however, those with an ownership interest need to be planning their future investment strategies. In the meantime, the magnitude of profit growth may not be spectacular, but the probability for revenue growth is solid, and operating margins remain well above historical levels," Woodworth concluded.
---
Like this story? Subscribe for daily updates.