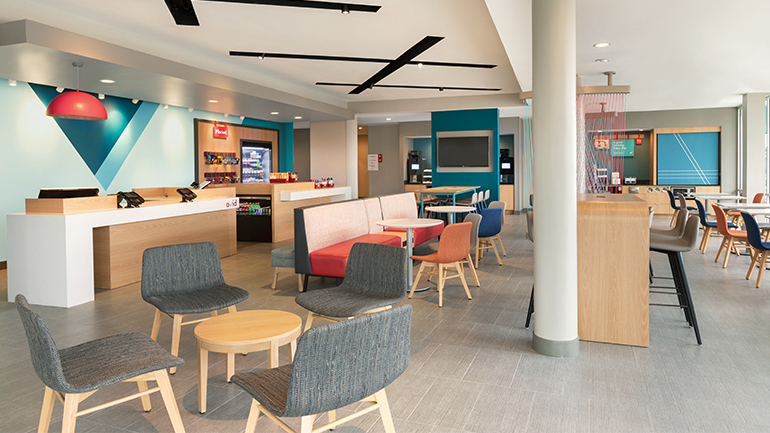 avid hotels announced the opening of its first New York property in Brooklyn. Operating under the ownership of SUNSHINE BROOKLYN LLC, avid hotel Brooklyn – Dyker Heights is one of the new-to-market avid hotels opening this year.
Karen Gilbride, vice president of avid hotels, Atwell Suites & Garner commented, "This year marks the fifth anniversary since we opened the first-ever avid hotels property in Oklahoma City – Quail Springs. The opening of avid hotel Brooklyn – Dyker Heights demonstrates our brand's focus on growing our presence in the Americas region. We created this brand to meet the needs of our guests looking for the basics done exceptionally well at a fair price and in convenient locations, so it made sense for us to open a property in one of the most visited states and cities of the world."
Located 25 minutes outside of New York City, avid hotels Brooklyn – Dyker Heights offers accommodations for guests traveling to Brooklyn or visiting the Coney Island Lighthouse and other area attractions.
Naji Kotob, general manager, avid hotel Brooklyn – Dyker Heights General Manager commented, "We are thrilled to welcome avid hotels not only to New York, but to one of the city's fastest-growing boroughs. This hotel will meet the everyday travel needs of both business and leisure travelers—whether visiting the area or passing through."
The brand has more than 60 hotels open across the United States, Mexico, and Canada, and another 146 in the pipeline. Recent and upcoming openings include avid hotel Tuscaloosa – University Area, avid hotel Tulsa Hills, and avid hotel Fort Worth Downtown.