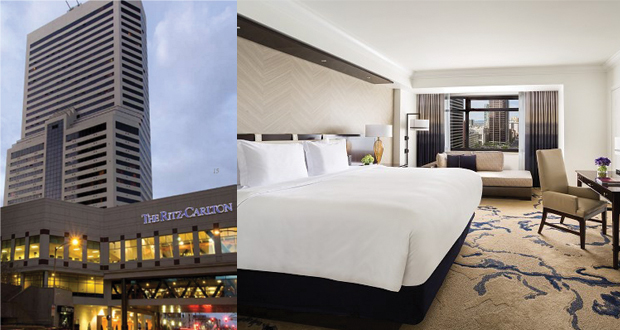 ORLANDO, Fla.—Xenia Hotels & Resorts today announced its acquisition of The Ritz-Carlton, Denver, for a purchase price of $100.25 million—approximately $496,000 per key. The acquisition of the 202-room luxury hotel was funded with cash available on the company's balance sheet. The purchase price represents an estimated 14.6x multiple on 2018 forecasted Hotel EBITDA. Xenia currently forecasts that the hotel will generate approximately $2.5 million of Hotel EBITDA during the remainder of 2018.
"We are excited to have added a premier luxury hotel in one of our long-term core markets to our portfolio," says Marcel Verbaas, chairman and CEO of Xenia. "As one of the few true luxury offerings in the city, and with guestrooms that are unrivaled from a quality and size perspective, the hotel's positioning in the market is uniquely differentiated. With the hotel having received approximately $60,000 per key in capital expenditures over the past few years, The Ritz-Carlton, Denver is positioned particularly well to benefit from the many demand drivers in the downtown Denver market."
The 14-story luxury hotel's 202 rooms include 47 suites as well as 13,000 square feet of meeting space, The Ritz-Carlton Spa, and Elway's Restaurant. The hotel recently completed an extensive renovation of its guestrooms, food and beverage outlets, spa, meeting space, and lobby. The Ritz-Carlton, Denver is part of a mixed-use development, which also includes 25 luxury residences and 193 apartment units.
The hotel's downtown location is at the center of Denver's corporate and entertainment district, in close proximity to the 2.2 million-square-foot Colorado Convention Center, over 36 million square feet of office space within one mile of the property, Coors Field, the University of Colorado Denver, and the Denver Performing Arts Center. The hotel has exhibited strong operating results, with a RevPAR of $247.86 during the trailing 12 months ending July 31, 2018.
"While Denver has experienced significant lodging supply increases over the past few years, strong demand growth has allowed the market to absorb these supply increases and we view the long-term market fundamentals favorably," Verbaas adds. "The acquisition of this hotel further improves our overall portfolio quality and demonstrates our ability to source high-quality assets in major lodging markets at attractive prices. We believe that our asset management platform will be able to drive significant value at the property as the hotel is able to take full advantage of the recently completed renovations."
The Ritz-Carlton, Denver is the 39th hotel in Xenia's portfolio of primarily luxury and upper-upscale hotels and the company's second Ritz-Carlton branded hotel.