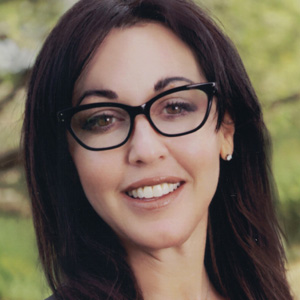 What initially inspired you to get into the hospitality business? So I do not hold a degree in hotel management, and in fact, I fell into my first hotel job quite accidentally. However, it did not take long for me to fall in love with this industry, its people, and fortunately for me, I was exposed rather quickly to all of the many opportunities that exist by working hard. For those with a strong work ethic and who love to hustle, there are so many different upward mobility paths to explore, and thankfully many incredible leaders who are available to help promote eager talent. I am so thankful to have landed in an industry where one's work output is commensurate with the career growth opportunities that are available to them.
Who were some of your mentors or role models, male or female, and what were their most valuable lessons? First and foremost, I must mention my mother – a single mother raising two girls on her own who put herself through college and became a successful accountant. This was back in the 1970s, and a women working in finance was still somewhat of a foreign concept. Every day I would watch her leave to work with her leather attaché filled with important papers, dressed to perfection and smelling of White Linen perfume and knew that I wanted to be a "business woman" with my own attaché.
Another incredible mentor was actually my first hotel General Manager at a Kimpton hotel in San Francisco (The Juliana). Jan Misch was one of the very first female General Managers at Hyatt Hotels back in the 1970s and is beloved by all who've been lucky enough to work with her. I had always heard that one must be tough to work in business, and my mother's experiences seemed to reflect that theory. Jan, "aka Mama Misch," was a very heart-centered manager who had a strong understanding of EQ (emotional IQ) before anyone knew what that concept even was. Her business model was simple and predicated on being authentic, taking care of her people and connecting genuinely with her guests and owners alike. I witnessed firsthand that kindness is not weakness, but rather, a superpower – this was a huge paradigm shift for a 22-year-old just starting her career.
In your opinion, how is the lodging industry doing in terms of getting women into leadership positions? When I began on the development side of hospitality in 2005, there were very few women development leads. In particular, I remember attending hotel investment conferences where there was very little female representation at all, other than designers. Almost two decades later, it is fantastic to see so many more women who have found a path into hotel development and who are experiencing great success at very senior levels. In fact, most of our senior leadership team at Kimpton are women. Another influential mentor of mine, Allison Reid, is a great example of this having served in various development leadership roles, and who now serves as Chief Global Growth Officer for Aimbridge Hospitality.