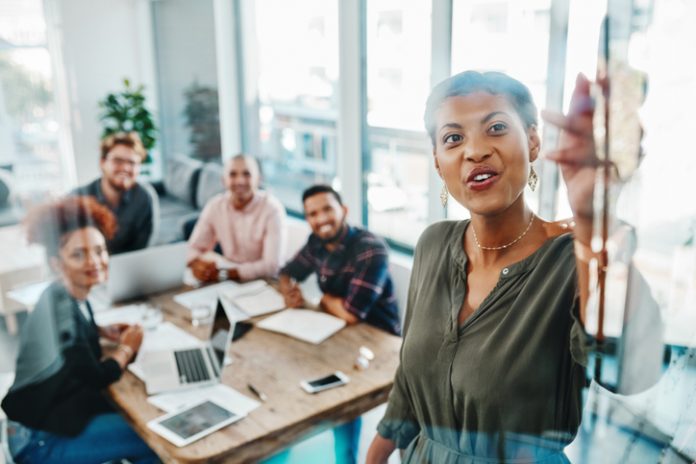 How can I create a harassment-free workplace? 
"What steps can I take to create an environment in my hotel that does not tolerate harassment?"
---
One of the cornerstones of a people-centric culture is to foster a safe, respectful environment for employees and guests. With the support of senior management and the right tone from the top, a modern sexual harassment training program can help hotels prevent harassment and improve workplace culture. A harassment-free work environment can also benefit recruitment and retention, brand reputation, and customer loyalty initiatives.
Here are four training tips to create a harassment-free environment in your hotel:
1
Engage learners with relevant, interactive content 

Regular, interactive training tailored to the hotel industry is an essential step in providing a relevant learning experience for employees. Industry-specific video scenarios, images, terminology, and assessments work together to raise awareness of what is acceptable and unacceptable behavior, as well as what employees can do to respond appropriately. Presenting training content in bite-sized episodes makes efficient use of employees' limited time and attention. Including a video message from the CEO or leader at the top can further show that the hotel is serious about preventing harassment and holding everyone accountable.
2

Teach bystander intervention techniques
Workplace experts agree that bystander intervention training is a valuable part of a comprehensive harassment prevention program. By teaching employees different strategies and techniques to safely intervene when they witness harassment or other misconduct, bystander intervention training can help stop bad behavior and prevent future incidents. It also helps reinforce a positive culture and create a sense of responsibility that "we're in this together."
3
Encourage employees to report incidents 

Many incidents of harassment go unreported, which can allow a toxic work environment to perpetuate and undermine employee morale and performance. Training provides a flexible, interactive communication tool to explain a hotel's complaint process and reporting options and encourage employees to report misconduct they experience or witness. New managers should be trained separately on their responsibilities to promptly respond to complaints and to avoid any retaliatory behavior toward individuals who report harassment or other misconduct.
4
Comply with state and local training requirements
For thousands of hotel and lodging owners and operators, sexual harassment training is now a requirement. In the wake of the #MeToo movement, New York, New York City, California, Illinois, Connecticut, Maine, and Delaware have enacted anti-harassment laws that mandate employers to provide sexual harassment prevention training to their staff. New Jersey's governor recently proposed similar legislation and more states are expected to follow.
Training staff on how to recognize the warning signs of human trafficking and how to report their suspicions is a way to support the hotel's social responsibility efforts in fighting this global crime that affects millions of people every day.
Answered by Andrew Rawson, chief learning officer of Traliant, a provider of sexual harassment training.
---
In the Know With LODGING is an advice column for hoteliers, managers, and team members at all levels of hospitality. Experts will answer questions on everything from operations and F&B to finance and marketing. Have a question? Submit it here.