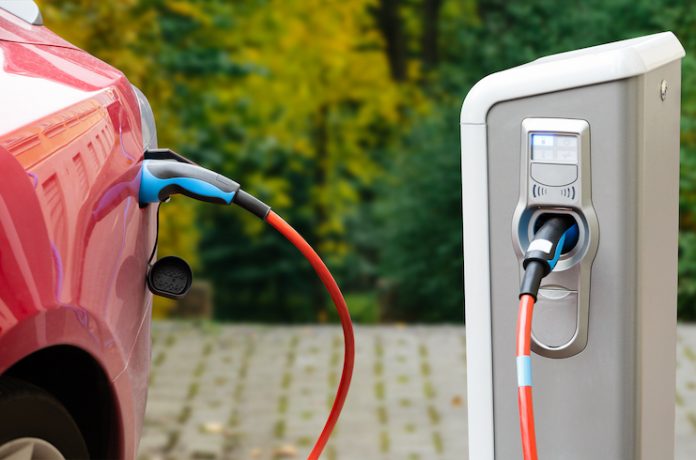 With the rising cost of crude oil and growing concerns about climate change, society is becoming more invested in clean energy. Many everyday consumers are purchasing electric vehicles (EVs), and more are expected in the coming years as federal and state regulations and car and truck manufacturers steer away from gas-powered vehicles.
Undoubtedly, when the growing population of EV drivers travels, they will seek out facilities with charging capabilities. Hotels are in a position to fill this need because onsite charging stations allow owners to power their cars during the most practical time of their trip–while they are asleep. A valuable amenity to the rising number of EV drivers on the road, here are five ways EV electrical outlets also benefit hotels:
1
Attract EV Driving Guests
The most obvious benefit of installing charging stations at a hotel is attracting EV owners. With the low supply and increasing demand, having this amenity will increase visibility on search engines such as GoogleMaps, PlugShare, ChargeHub, Expedia, and more. For drivers with range anxiety–the fear of running out of battery power before finding a charging station–it also offers peace of mind, which garners brand trust and loyalty.
In addition to drawing in new clientele, EV charging stations can create a valuable new revenue stream. Despite upfront installation costs and ongoing network fees, charging guests and non-guests per use can quickly turn to profit, especially if the property is located within walking distance of shops, restaurants, convention centers, or tourist destinations. Another potential source of revenue is selling advertising on EV charging displays.
3
Redeem Rebates and Incentives
Now is the time to investigate EV charging station options because there are many tax incentives and rebates at the federal, state, and local levels available. For example, the federal Alternative Fuel Infrastructure Tax Credit offered commercial property owners a 30 percent tax credit on construction costs up to $30,000. In California, the Santa Barbara County Air Pollution Control District (SBCAPCD) grant covers 80 percent of EV charging station installation costs, up to $150,000. In New Jersey, the PSE&G utility company rebate is offering commercial properties $7,500 per Level 2 charger, up to $30,000.
4
Visually Promote a Commitment to Sustainability
Consumers increasingly expect "green" options, and hotels must become champions for climate mitigation to stay competitive. EV chargers are a visible way for hotels to demonstrate commitment to sustainable transportation and will help the brand be perceived as an environmental steward.
5
Stay Ahead of Greenhouse Gas Emission Reduction Regulations
There have been executive orders against the creation of new gas-reliant vehicles and for the creation of EV charging stations throughout the United States. Government-led green initiatives are pushing EV adoption. Hotels can stay ahead of the curve by taking steps toward sustainability now, and installing EV supply equipment is a great way to do just that.
Get Up to Speed with EV Chargers
When a hotel is ready to invest, the first step is to hire an electrical engineer. They will evaluate the building's existing electrical systems and current capacity, calculate anticipated energy loads, specify any upgrades that may be necessary, and coordinate with the local utility company. Like any other electrical installation, chargers are required to comply with the construction codes, so engineering design plans and specifications will be needed.
Eventually, EV charging stations will be as expected as high-speed internet and free continental breakfast, but for now, they are a valuable perk that can attract more guests, create a new stream of revenue, visually showcase a commitment to sustainability, and help put the property ahead of environmental regulations. Good for the planet, guests, and a hotel's bottom line, get up to speed with EV charging stations and be ready for the next generation of EV drivers that will hit the road.
About the Author
Casey Sky Noon is a Business Development Coordinator at CoolSys Energy Design.