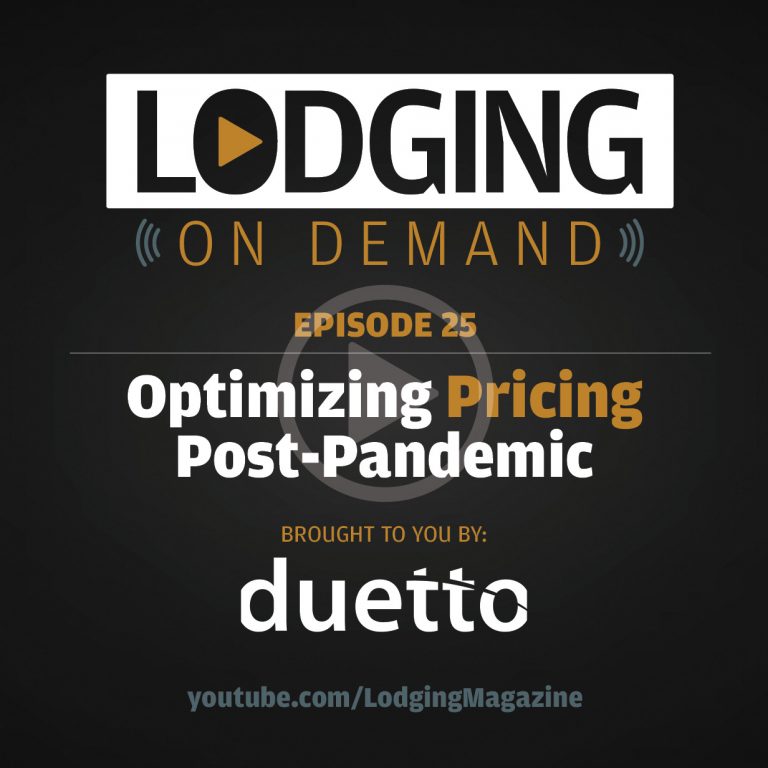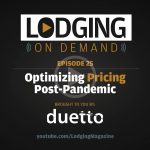 Leisure travel came back in force this summer across many U.S. markets. However, the industry's outlook for the fall remains hazy; uncertainty caused by the surge in the Delta variant is expected to hamper leisure and business travel over the next few months. At the same time, many hoteliers continue to struggle to hire staff to meet the demand that is available and ensure guest expectations are met. In this episode, LODGING's Associate Editor Robin McLaughlin spoke with David Woolenberg, CEO of Duetto, and John Elston, chief revenue officer for Soul Community Planet, about these pressing challenges and how rolling out the right revenue management system can help hoteliers quickly adapt to this changing environment and price rooms appropriately considering staffing issues and guest expectations—meeting the influx of demand head-on.
Brought to you by Duetto. 
Subscribe for more LODGING On Demand on YouTube or wherever you listen to podcasts (LODGING On Demand on iTunes/Apple Podcasts, Google Podcasts, Spotify, and more).