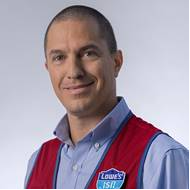 As vice president, Pro brand marketing at Lowe's, Gerardo Soto is responsible for developing and executing marketing strategies to enable increased growth across Pro segments, as well as the do-it-for-me customers.
Can you give a bit of background on your company?
Lowe's is a Fortune 50 company and one of the world's largest home improvement retailers. Lowe's operates over 1,700 home improvement stores and employs approximately 300,000 associates. Based in Mooresville, North Carolina, Lowe's supports the communities it serves through programs focused on creating safe, affordable housing and helping to develop the next generation of skilled trade experts. Lowe's offers a complete line of products for maintenance, repair, remodeling, and decorating.
What innovations have changed the way Lowe's Pro approaches its hospitality clients over the past few years?
The acquisition of MSH, now known as Lowe's Pro Supply, has given Lowe's an opportunity to broaden our product and service capabilities to hospitality clients. The Lowe's Pro Supply component of Lowe's offers an extensive assortment of day-to-day property maintenance and renovation supplies to complement the offering available at our Lowe's stores. Lowe's has also fortified its service offering for hospitality clients, to include installation services, renovation project support, and custom paint support.
How did you first hear about AHLA, and what made you want to get involved with the organization?
One of our hotel management and development clients partnered with the Lowe's Strategic Accounts team to make a business connection with AHLA President and CEO Chip Rogers. Our client recognized the value that Lowe's could offer AHLA members to support their operations. From there, the Lowe's Strategic Accounts team connected with the AHLA Strategic Partnerships and Business Development team to build out a program that would offer value to AHLA's members.
How do you see the hotel industry evolving over the next five years?
We anticipate that staffing and skilled labor shortages to complete PIPs and renovation projects will continue to be an area of concern. Leveraging the Lowe's network of professional installation providers, along with our project support services, can help mitigate these concerns. There is an expectation that hotels will have a continued need to update equipment and devices to increase energy efficiency, while reducing operating costs. Lowe's strives to put our clients first by providing safe, durable, innovative, and efficient products that help them operate more sustainably and lessen their environmental impact. Our team can partner with AHLA members to assist with eco-friendly product selection and offer project support services to help minimize overall costs.
What do you like most about being in the hotel industry?
We are intrigued by the opportunity for Lowe's to add value and support the hospitality industry leveraging our complete enterprise, via an omnichannel approach. The industry offers a steady demand for day-to-day maintenance and operations products as well as renovation project support. The fulfilment capabilities of our Lowe's Pro Supply warehouses, our Lowe's retail footprint, and the associated products and value-added services can deliver significant value to AHLA members.