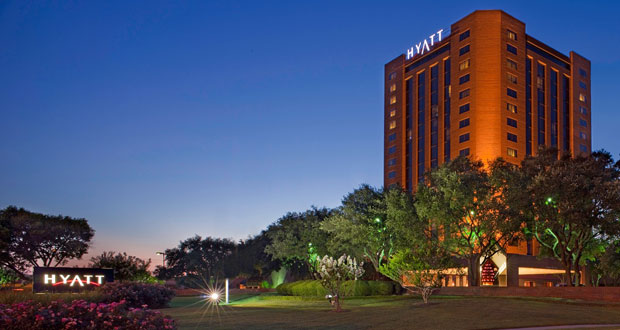 CHICAGO–Hyatt Hotels Corporation announced that Patrick Grismer has resigned as chief financial officer, effective November 2, 2018, to assume the CFO position at Starbucks Corporation. Upon his departure, Grismer will be succeeded by Joan Bottarini, currently senior vice president of finance for the Americas at Hyatt.
Bottarini has been with Hyatt since 1999 and held a number of finance positions over her career, including vice president of hotel finance for Asia Pacific, vice president strategic financial planning and analysis, and director financial communications.
"We are grateful for Pat's many contributions to Hyatt, particularly his efforts to refine our growth strategy, clarify our investor narrative and elevate the Finance function through focused leadership development," said Mark Hoplamazian, chief executive officer, Hyatt. "Pat was instrumental in evolving our capital strategy while sustaining a high rate of growth and increasing shareholder capital returns. We understand his decision to pursue a new opportunity and wish him the best in his new role."
Grismer said, "I would like to thank Mark, Hyatt's Board of Directors, and my colleagues around the world for the outstanding support they have provided, and I look forward to maintaining our relationships in the years ahead. I am proud of what we accomplished during my tenure at Hyatt. The company has exceptionally talented executives, including Joan, and I am confident that Hyatt is well positioned for continued growth and success."
Hoplamazian continued: "I am thrilled to welcome Joan onto the executive team in the key role of CFO. I have had the pleasure of working directly with Joan for many years, and I have every confidence that with her leadership, we will build on the company's strength and momentum."
"I am honored to be joining the executive team as Hyatt's new chief financial officer," said Bottarini. "Over the course of my career, I have had the great benefit of being mentored by Pat and other leaders, which is a hallmark of the Hyatt family. I am eager to continue to build on our finance team leadership development efforts around the world as we remain focused on building value for our shareholders."
The company reaffirmed its full-year 2018 Outlook provided on October 1, 2018.