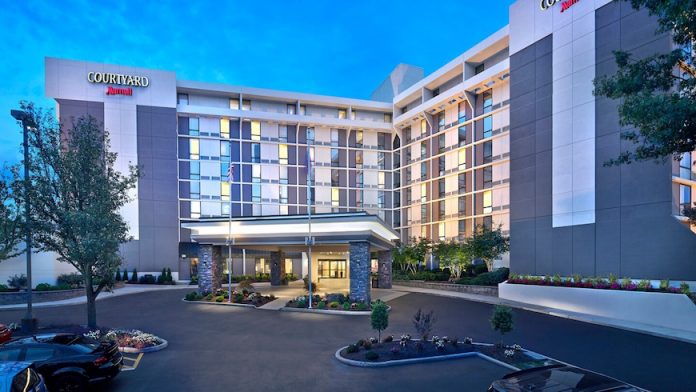 COLUMBUS, Ohio—Rockbridge acquired the 333-room Courtyard by Marriott Philadelphia City Avenue. Pinnacle Hotel Management will manage the hotel.
"We are excited to acquire this Courtyard in a great market like Philadelphia," said Chris Diffley, managing director, Investment Group at Rockbridge. "We are also pleased to continue our relationship with a solid, reliable partner like Pinnacle while deepening our Marriott portfolio."
The recent renovation of the Courtyard by Marriott Philadelphia City Avenue touched nearly all aspects of the hotel including all guestrooms and suites. Other features include the Bistro Restaurant with all-day dining, bar, and patio, The Market, more than 6,300 square feet of meeting space, a 3,000 square foot ballroom, 24-hour fitness center, and indoor heated pool.
The hotel is located close to downtown Philadelphia, the convention center, and minutes from local historic landmarks as well as St. Joseph's University.
The acquisition is the seventh deal overall with Pinnacle. The hotel will remain a Marriott branded property.
---
Keep up with the industry.