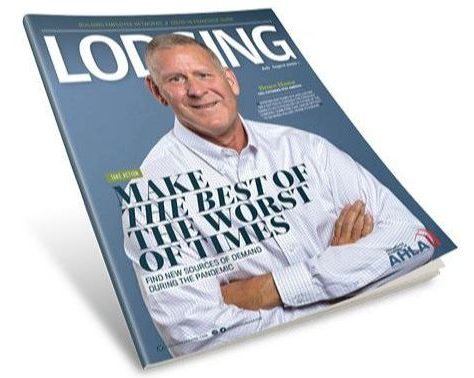 LODGING is the official publication of the American Hotel and Lodging Association (AHLA). LODGING's mission is to be your go-to source of strategic business and management content. In print and online, LODGING serves up the critical solutions used by thought leaders in the hotel business. You'll find in-depth finance and development articles, design and F&B trends, and the latest industry news, all alongside profiles, interviews, and good pieces of advice from people all over the hotel scene who are doing interesting things to drive their businesses forward.
We know hotels are about much more than occupancy rates, RevPAR, and net operating income, which is why LODGING takes you beyond the numbers to talk about the nuts and bolts of smart business strategy. Hotels are complicated businesses with employees to manage, property management and brand relationships to maintain, and revenue channels to control.
To help you prosper amid constant change, LODGING supplies substantive analysis and expert resources. Our special reports make sense of topics that actually matter to hoteliers, such as hotel security in today's world, the new math of property financing, and sustainability practices that make properties more efficient.
Through our partnership with AHLA, LODGING draws upon a wealth of knowledge to dig deep into the hotel scene. Armed with LODGING, you can better manage your company to higher levels of productivity and profitability.