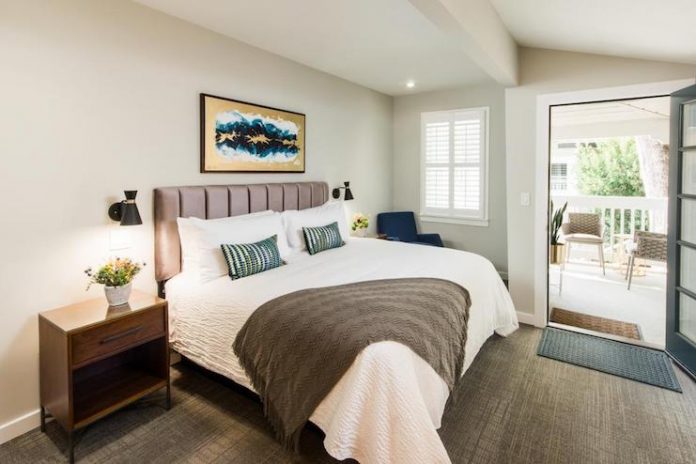 SONOMA, Calif.—The Olea Hotel, located in Sonoma Valley, has reopened following the devastating October 2017 Northern California wildfires. Nestled into a hillside and surrounded by ancient oak and olive trees in the heart of Sonoma wine country, Olea Hotel is set on a historic property in the town of Glen Ellen. Each room comes with Olea's signature offering: a two-course breakfast designed by Executive Chef Khambay Porterkhamsy, which includes a first course of sweet and savory items, followed by an extensive breakfast buffet.
Owners Sia and Ashish Patel have, for the second time since they purchased the property in 2011, restored the hotel—named Olea after the surrounding heritage olive trees. The reinvented Olea Hotel—designed by Inspired Spaces of Santa Rosa, Calif.—has a new pool, hot tub, and fire pit area, fresh landscaping, and interior updates to the entire property, including 13 guestrooms as well as two guest cottages, which will be completed by the spring of 2019.
"We are delighted to welcome guests back to our beloved property," said Sia Patel, co-owner of Olea Hotel. "It has been a long road to recovery, but we are more committed than ever to our loyal guests and to the resilient people of Sonoma County. We are eager to re-establish the Olea as a wine country oasis for guests from near and far and we are looking forward to showing off our beautiful new spaces."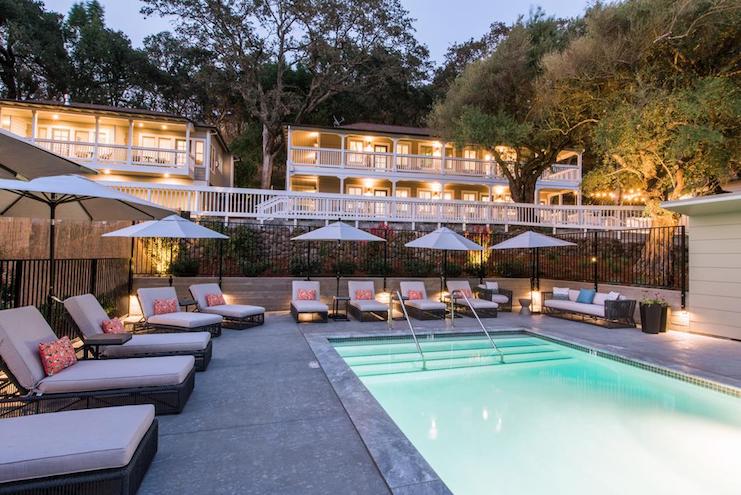 Inside the walls of the historic main building lie modern furnishings such as rich cognac leather sofas, metallic grasscloth wallcoverings, and sparkling mid-century light fixtures. Guestrooms continue in the same style with a cool, fresh, neutral color palette and crisp white bedding. Pops of color come from original artwork by Natasha Stocker, owner of Inspired Spaces, as well as colorful pillows and side chairs. Other unique design features include the installation of airplants and metallic leather macrame wall hangings.
To maintain the indoor/outdoor vibe and keep the look cohesive, Inspired Spaces has brought in hues of greens inspired by the surrounding olive groves.
In addition to a gourmet breakfast, Olea Hotel offers complimentary wine in the lobby; weekly wine hour with a nearby winery; massage services; outdoor pool and hot tub; and an outdoor fire pit.