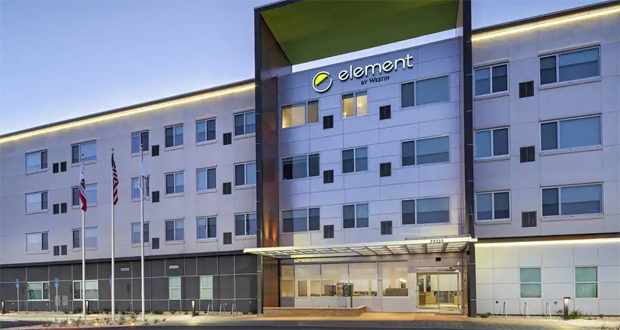 ATLANTA—Stonehill this month announced that it has closed 14 transactions, totaling more than $175 million year-to-date through 2018. The company expects to close on an additional $125 million in deals by year's end. The transactions include nine bridge loans, two note acquisitions, one preferred equity position, and two permanent loan closings.
Stonehill also announced plans to open a new Los Angeles office to help with its growing list of West Coast projects. "Having a physical presence in California allows us to meet more frequently with West Coast clients and review area deals more quickly as we continue to aggressively pursue deals throughout the country," said Brent LeBlanc, SVP, Stonehill.
"The hotel industry continues to trend upwards, with both occupancy and ADR reaching historic highs, and forecasts predict this trajectory will continue," said Mat Crosswy, principal, Stonehill. "This has led owners and investors to take advantage of the prevailing, favorable winds and invest in property improvements, acquisitions, and ground-up development."
The bridge loan transactions include the Courtyard by Marriott, Gretna, La.; Four Points by Sheraton, Brunswick, Ga.; Comfort Suites, Columbus, Ga.; Fairfield Inn & Suites by Marriott, Baltimore, Md.; Hampton Inn by Hilton/La Quinta Inn & Suites, Aberdeen, Md.; Hilton Garden Inn, Davis, Calif.; Element by Westin, Palmdale, Calif.; La Quinta Inn & Suites, Pittston, Pa.; Wyndham, St. Clairsville, Ohio; Home2 Suites by Hilton, Durham, N.C.; and Element by Westin, Houston, Texas. Other transactions included Aloft, Columbia, S.C. (CBMS); Holiday Inn, Chandler, Ariz. (Preferred Equity); and Courtyard by Marriott/TownePlace Suites by Marriott, Galveston, Texas (CMBS).
In addition, Stonehill named Keegan Bisch vice president of originations and announced the opening of an office in Los Angeles.
"Within the past five years, we have provided over $1 billion in financing, and we are working to maintain or exceed that aggressive pace moving forward," said LeBlanc. "To accommodate this growth, we are constantly evaluating new talent to improve our team. To that end, we have added industry veteran Keegan Bisch to bolster our origination team."
In his new role, Bisch will be responsible for transaction identification, analysis, and origination for Stonehill funds. Prior to joining Stonehill, he was vice president of debt and structured investments with Lowe Enterprise Investors, where he originated bridge and construction loans of $10 million to $75 million structured as stretch senior, mezzanine, and preferred equity. He also worked for such lending organizations as New Group, LLC, GoldmanSachs Commercial Mortgage Capital, and Venture West Funding.
Top photo: Element by Westin, Palmdale, Calif.