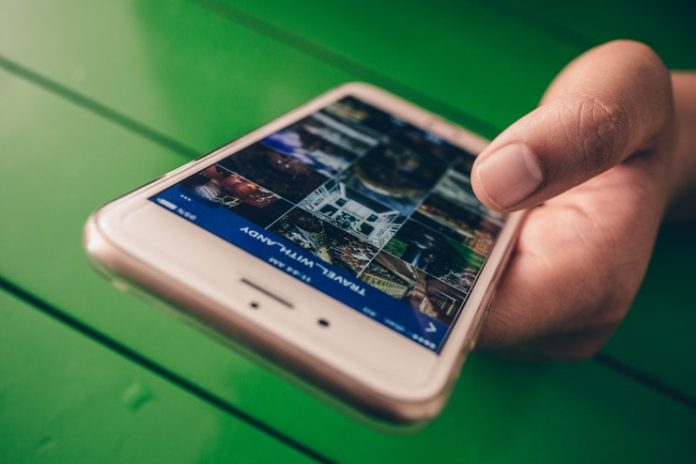 Luxury hotels have been tapping into social media influencers since they emerged. Private islands, five-star stays, exorbitant room service, private butlers, and Instagram-worthy photo shoots—we've all seen it. While these draw engagement and wanderlust, the average traveler is not able to spend thousands of dollars on their stay. Consumer brands of all price points have found their way into the world of influencers—from baby products to cereals—and economic brands have had some of the most successful influencer campaigns. Why not in travel?
Social media influencers, who have dedicated followings, are a way for travel companies to reach target audiences by working together and sponsoring posts that drive engagement and purchases. For hotels, the correct influencers will have an "in" with the target demographic and can say and show things that brands simply can't. Personal posts take followers behind the curtain to help them better envision themselves at the property.
Studies have shown that consumers trust influencers twice as much as they do their friends and family. Influencers even outrank celebrities, with upwards of 90 percent of consumers trusting influencers more than traditional celebrity endorsements or advertisements.
The question remains: Why aren't economy and midscale hotels embracing influencers? It comes down to budgets and creativity. When talking with hotel owners, it becomes clear that economy and midscale hoteliers don't think they belong in the influencer space and believe it costs a lot of money. But finding the right influencers and the right collaborations can make all the difference.
When thinking about social media influencers, most people begin thinking about celebrities and public figures with millions of followers. These influencers charge thousands of dollars for posts to get access to their reach and often are less relatable to the average consumer.
While follower count may seem like the most important number in influencer marketing, the key metric really is the engagement that the influence has, as measured by likes, comments, and general interactions with posts. The world of micro-influencers is the perfect space for economy and midscale lodging.
Micro-influencers are mini influencers who, while the numbers vary, generally reach between 5,000 and 100,000 followers. These influencers are often more approachable and relatable and have a following that is extremely targeted. Based on an influencer's content, at this level, it is easy to find influencers who attract mom followers or wellness or young travelers, all of which can be the perfect fit for lodging brands.
Because of this niche following, micro-influencers generally have better engagement and are more trusted by their followers. As a bonus to hotels, they are willing to work with brands for much less (or sometimes even just a free room) as compared to a more traditional influencer.
By working with a handful of the right micro-influencers, hoteliers can still reach the same number of followers as they would working with a celebrity, but see a better return on investment.
Finding the right influencer is the key to success. There are services out there that can help identify influencers and detect whether their followers are fake, but those working with a minimal budget can also research relevant hashtags and posts to see who makes sense for a hotel's brand. To assess an influencer, take a look at their engagement, how many likes and comments are they getting per a post, and see whether those look like legitimate engagement. Is the influencer responding to comments? These metrics are key to ensuring that an influencer has an active following.
Once an influencer is chosen, reach out to them and see if they would be interested in collaborating. By working together with the influencer, a hotel can set up a collaboration that is unique to them and has a better chance of drawing engagement from their followers. Set intentions and goals with the influencer—whether those are to get bookings, sign up guests to a loyalty program, or to gain followers on the hotel's Instagram. Either way, by letting the influencer know what the property is looking to accomplish, they can help determine the right content for their following.
Most micro-influencers are willing to work with hotels for a free night stay and maybe some food and beverage credits. But some influencers may require a payment in addition to their stay. Be specific with what the hotel should get in return: X number of Instagram posts that tag the hotel, X number of Instagram stories, a blog post, Facebook post, etc. Hotels can also set up a rate code that the influencer can use for their followers—this is a special offer that they can give their followers that isn't given elsewhere, and a great way to measure the results of the partnership.
Once an influencer is on-site, make sure they have everything they need to have a great stay and positive experience. Give them suggestions of where they could get a great photo to post—maybe it's a colorful wall in the lobby or the bathroom amenities, or maybe a hotelier wants to highlight the property's breakfast. No matter what, make sure it photographs well.
Following their stay, follow up to make sure they fulfilled the number of agreed upon posts and ask for them to share those and their results. When micro-influencers are treated well, they will often go above and beyond the number of posts required and are more than willing to help make sure a partner get the results they need. For them, it's just as important to get good results and maintain a positive reputation as is it is for the hotel.
Once their posts are live, watch the results and see what kind of business it drives. Was the ROI worth the investment? Did the hotel gain traction in its number of followers? Continue to refine what works for the property and what drives the best results. If the program worked, ask the influencer if they have any suggestions for similar influencers. This is a very tight network and they are often working together or attending the same events.
It's time for economy and midscale hotels to tap into a modern marketing trend that has been driving significant results for consumer brands and luxury properties. Influencers come in all shapes and sizes for all budgets and demographics and can help grow a following and revenue through social media.