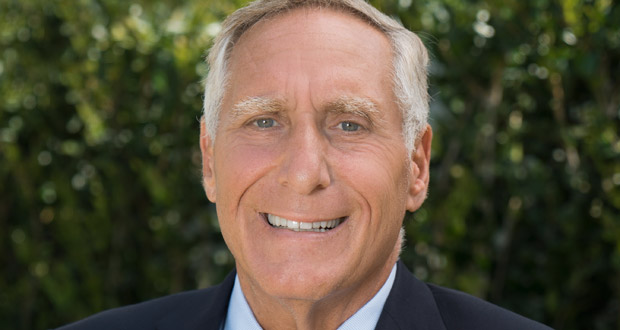 NEW YORK–Shatterproof, a national nonprofit organization dedicated to ending the devastation the disease of addiction causes families, will host their second annual Shatterproof Hospitality Heroes Reception at Americas Lodging Investment Summit (ALIS) on January 29 from 5:30 to 7 p.m. at the JW Marriott in Los Angeles.
The reception will honor Robert Alter, president of Seaview Investors, who has been an integral part of uniting the leaders of the hospitality industry to come together for this cause. The event will raise vital funds that will support Shatterproof's efforts to transform the way addiction is treated in America.
Alter is chairman emeritus and founder of Sunstone Hotel Investors, Inc. After founding Sunstone in 1985, he took the company public in 1995 with 10 hotels and a total enterprise value of $75 million with revenues of $30 million. During Alter's 22-years as CEO, Sunstone acquired 125 hotel properties with more than 20,000 guestrooms, and disposed of 80 hotels.
He is currently president of Seaview Investors, LLC, a real estate investment management company that operates hotels in Southern California and Colorado. Seaview Investors is involved in the operations and management of four hotels and currently developing four new hotels.
Last year, over 40 hospitality companies joined together to sponsor this event in support of Shatterproof and its founder and CEO, Gary Mendell, a former hotelier (chairman of HEI Hotels & Resorts), whose son Brian lost his life to addiction in 2011.
Studies have shown that the hospitality industry is impacted by addiction at two times the rate of other industries, which further underlines the importance of the nonprofit's mission.
"I am looking forward to honoring Bob this year. He has been a tremendous supporter of Shatterproof since the inception," said Gary Mendell, "I could not be more grateful for his commitment to our cause. His leadership is making a profound impact towards ending the stigma of addiction."
Mendell regularly attended the ALIS conference in his 25-year-long career in the hospitality industry. After losing his son Brian to addiction, he founded Shatterproof to spare other families of the tragedy his family suffered. In 2016 and 2017, Shatterproof hosted the Shatterproof Challenge Rappel alongside ALIS, which raised over $1.6 million dollars. Since 2016, the hospitality industry has raised over $2 million dollars for Shatterproof at events at ALIS.
"I am honored to be this year's recipient, but more importantly, I am looking forward to the opportunity to help raise awareness and mission-critical funds for Shatterproof," says Robert Alter. "Our industry is disproportionately affected by addiction and helping to end stigma and talk about it openly at a high-profile event such as ALIS is extremely important."
Tickets and sponsorships will be available soon at Shatterproof's website.