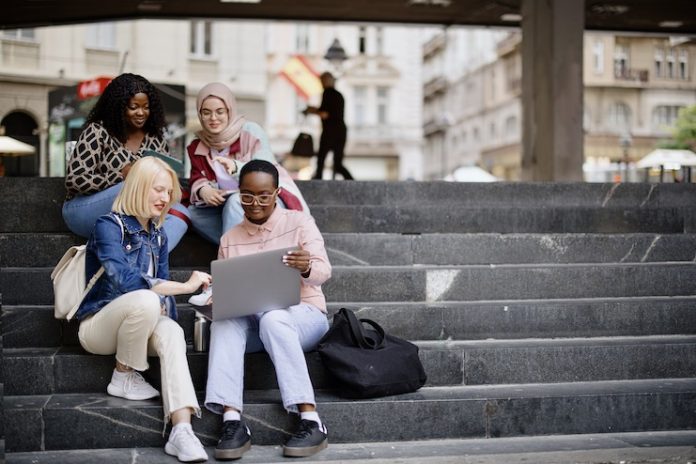 TAMPA, Florida—The University of South Florida (USF) Muma College of Business and McKibbon Hospitality announced a new interactive learning experience designed to equip hospitality students with a training advantage through hands-on shadowing experience and mentorship from seasoned industry professionals.
Making its debut this month, the McKibbon Cooperative Learning Program has accepted its first two students who will shadow leaders throughout McKibbon's portfolio of Tampa-based hotels and corporate offices across two semesters, immersing themselves in a variety of real-world working environments that complement their studies. Students will rotate across McKibbon's different departments and properties, working with department heads and assisting with projects, exposing them to the multifaceted world of hotel management while helping them map out their future careers.
"We are breaking new ground in the world of hospitality education," said Cihan Cobanoglu, dean of the School of Hospitality and Tourism Management. "This innovative 'management-in-training' shadowing program gives graduate students hands-on management experience. We are shaping the future of hospitality leadership and ensuring our graduates are ready to excel in the industry from day one."
The McKibbon Cooperative Learning Program expands USF and McKibbon's partnership which was established in 2021 with the creation of an innovative hospitality teaching lab.
"We are beyond pleased to introduce another opportunity for USF students to immerse themselves in our day-to-day operations, gaining an invaluable firsthand look at what it takes to operate a hotel and become an industry leader," said Bruce Baerwalde, president of McKibbon Hospitality.
Since its inception, over 100 USF undergraduate students have been immersed in on-the-job hospitality training in McKibbon's portfolio of more than 100 hotels across the country with brand flags including Marriott, Hilton, Hyatt, and IHG. McKibbon and USF have also partnered on international recruitment, welcoming seven students from around the world to further their studies with real-world hotel experience.