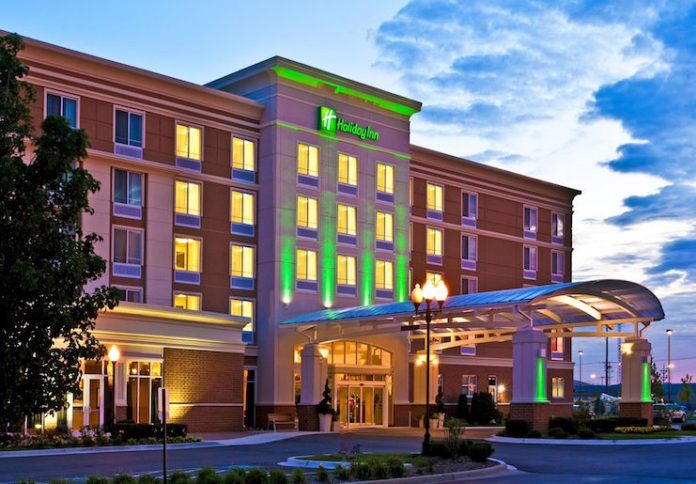 PLAINFIELD, Ill.—Cicero's Development Corp has been selected by Weglarz Company to renovate and rebrand the Holiday Inn Midway, located one mile from Chicago's Midway International Airport, to the DoubleTree by Hilton Midway.
The multi-stage renovation calls for updating the four-story building's corridors and 145 guestrooms and suites to DoubleTree branding standards. The hotel's business center, indoor pool, three meeting spaces, lounge, and fitness center will be renovated in a planned second stage. The hotel will remain open to guests during this first stage of the renovation process with anticipated completion in May 2019.
"This rebranding underscores our ability to fully reposition a hotel in a very short period of time," said Sam Cicero, president of Cicero's Development Corp. "We are excited to work with IHG on a renovation that truly speaks to the wants and needs of today's business and leisure travelers."
In this first stage of the hotel's renovation, Cicero's will focus on the guestrooms. All 145 rooms will receive new beds, furniture with rich woods, carpeting, drapes and paint with rich hues and lush textures, and sleek wall mounted TVs, along with contemporary artwork and lighting. King-room bathrooms will be upgraded with bathtub-to-shower conversions for walk-in convenience. Remodeled showers will be surrounded by upscale tile with clean lines and modern glass enclosures. In addition, the renovation will add new vanities, ceramic tile flooring, and backlit mirrors.
"The new DoubleTree Midway will focus on delivering superior hospitality to allow guests to relax and create memorable moments throughout their stay," said Mark Weglarz, co-president, Weglarz Company. "While it may have a new look and a new name, the hotel will continue to provide the same first-class visitor experience that has made busy travelers feel at home for many years."