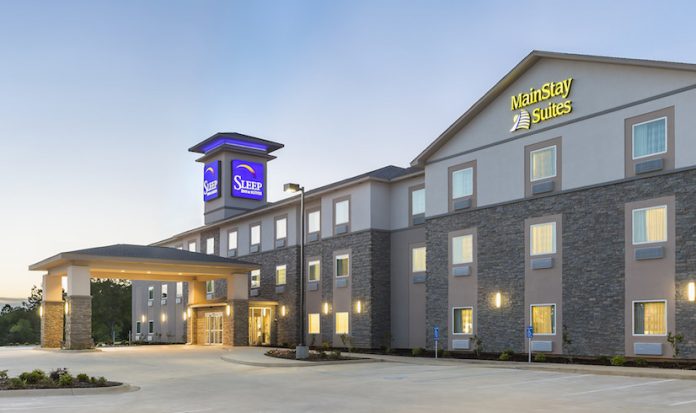 ROCKVILLE, Md.—Choice Hotels International has signed an agreement with Jay Virk, a hotel developer based in Clovis, Calif., to develop 15 new-construction midscale hotels in the Western region of the United States through 2026.
Five Sleep Inn hotels and five dual-brand Sleep Inn and MainStay Suites properties will be built across California and Arizona. The Sleep Inn hotels will be located in Elk Grove, Manteca, Three Rivers, Turlock, and Watsonville, Calif. The Sleep Inn and MainStay Suites dual-brand locations will be in Phoenix and Merced, Palmdale, Palm Desert, and Porterville, Calif.
"Our decades of midscale expertise and proven brands continue to attract developers coast to coast," said Brian Quinn, vice president, head of development, new construction brands, Choice Hotels. "The Sleep Inn brand's refreshed prototype appeals to owners by having the lowest cost-to-build in the segment. In addition, the Sleep Inn and MainStay Suites dual-brand offers operational efficiencies and a diverse model that serves business, leisure and extended-stay guests—we're proud that this concept now has over 100 hotels open or in the pipeline."
"Choice is an innovator, both in the midscale segment and in the resources they provide to franchisees, which is why we sought this agreement," said Jay Virk. "The Sleep Inn and MainStay Suites brands provide guests with flexibility to suit a variety of travel occasions. We're excited to collaborate with Choice for the first time and can't wait to open these hotels for guests traveling to California and Phoenix."
The Sleep Inn hotels will reflect the brand's Designed to Dream prototype, providing a nature-inspired aesthetic, and the MainStay Suites prototype has an open-concept design with modern amenities.