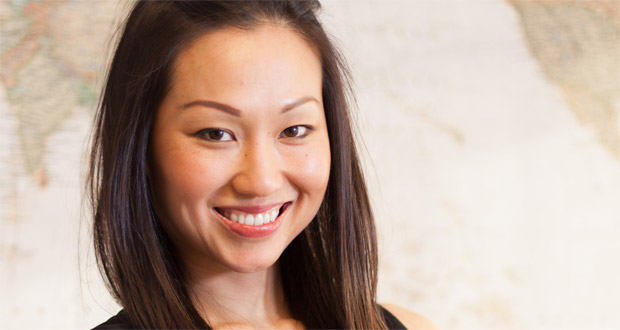 At the end of 2017, Yvonne Choi joined RLH 
Corporation as the new chief brand officer for Hotel RL. Before making the move, Choi led branding strategies at Cachet Hospitality Group, where she was part of the founding team in 2013 and served as the company's chief marketing officer for the past four years. During 
her time at Cachet, Choi launched the company's corporate brand and built its luxury brands internationally—including closing early deals like Cachet Hotel 
Chengdu and Cachet Beach Cabo. She recently told LODGING that her experience building high-end, lifestyle brands and managing relationships with owners and developers has prepared her to take on 
the branding, marketing, and development of RLH Corporation's upscale, boutique brand.
How did you get your start in hospitality?
As a first-generation immigrant from Hong Kong growing up in the United States, my family embraced restaurant ownership as a means to make a living, and hospitality became our lifestyle. My mom first appointed my brother and me to customer service roles in grade school. We loved standing at the host stand, greeting diners, and welcoming our patrons. Since then, hospitality became a part of my DNA and led me to various hospitality positions, from hostess to bartender to server throughout university. Now, I'm so proud to still be serving this wonderful and fulfilling industry—it revs me up every morning!
How has your experience in this industry shaped your approach as a brand leader?
I have been blessed to have found this industry at an early age and more fortunate to have worked for true mentors and leaders. One of my mentors, Alex Mirza, frequently used to say to me, "Spend a third of your time developing new talent. Hospitality is a team sport and your ultimate measure of success is the leaders you develop, not the products and services you leave behind."
That is very much an approach I'm bringing to my role as brand leader and also a core ethos of RLH Corporation. We have such amazing team players here—from development and design to franchise operations, revenue management, and digital. The spirit of sportsmanship truly encourages each individual to bring out their very best, their creativity, and their ideas, and it results in strong execution. So, as brand leader, I'm really looking to foster this environment and to continue to reinforce this team-sport mentality.
What are your goals for the brand?
On the development front, my goal is to work very closely with the development team under Paul Sacco to grow and expand the Hotel RL brand portfolio across metropolitan cities, towns, coastal cities, and resorts—and use the team mentality to rapidly turnkey a conversion or adaptive re-use into a Hotel RL. Secondly, I'm working closely with our Director of Programming Rachel Newman and building "The Living Stage" content platform. Third, I'm digging deep into the Hotel RL guest experience. We are firing on all cylinders and it's going to be super awesome.
Is Hotel RL part of this intense competition for millennial travelers? How are you positioning the brand to stand out?
We love millennials—I am one, after all! I'm looking to position Hotel RL as a challenger brand that comes out of left field with a mission and a soul. So, our Hotel RL brand approach is teaming up with our interior design and field marketing teams and working with the property team to create a social community and sense of belonging through The Living Stage platform and local organizations.
Also, we're constantly creating and evolving the social and communal aspect of Hotel RL—from the lobby areas to the coffee bar to outdoor experiences. We want to forge meaningful connections.
How are you working with owners to create the right vibe and experiences for guests across the Hotel RL brand?
We are very flexible and collaborative with owners at an early stage. Each of our brands has its own set of "Signature Moments" and our PIP process is about simple, flexible, and reasonable approaches to convert an existing hotel into a Hotel RL. And we have these discussions very early on with the owners to ensure that our brand goals align with their vision. Our Signature Moments place emphasis on areas of the hotel that make the most guest impact, such as the arrival, lobby areas, The Living Stage, and areas of the guestroom that matter most to guests. Once that's done, then our field marketing, revenue and digital loyalty teams come in and really make the hotel pop.