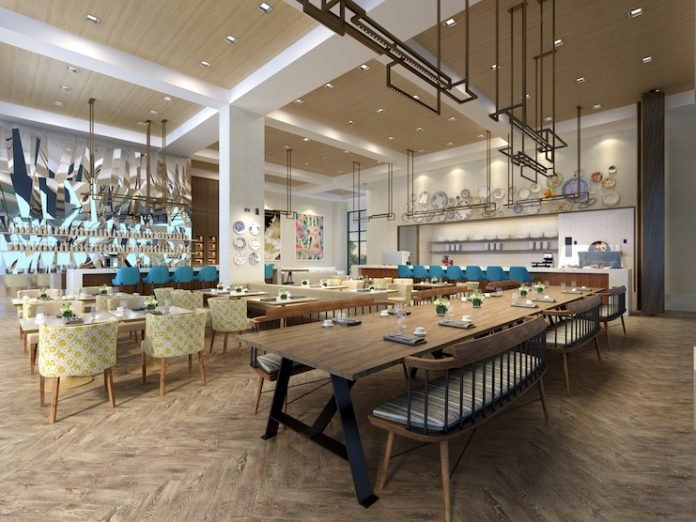 Charlotte, N.C. and MCLEAN, Va.—Hilton and Tara Investments recently announced the groundbreaking for Canopy by Hilton Charlotte SouthPark. Scheduled to open in spring 2020, this is the latest property in Hilton's lifestyle brand to break ground. The 150-room property will provide a new approach to local experiences in SouthPark's upscale neighborhood.
Situated in the affluent neighborhood of SouthPark, six miles from the core of Uptown Charlotte, Canopy Charlotte SouthPark will be the first Canopy hotel in North Carolina. The area is geographically centered around the 1.8-million-square-foot SouthPark Mall and is one of the largest business districts in Charlotte and the state of North Carolina with over 40,000 employees.
"We are thrilled to call the SouthPark neighborhood home to the first Canopy in North Carolina," said Gary Steffen, global head, Canopy by Hilton. "The SouthPark area, characterized by its upscale yet hospitable environment, will be reflected throughout the hotel as a natural extension of the neighborhood, and we are excited to offer guests an energizing, comfortable stay."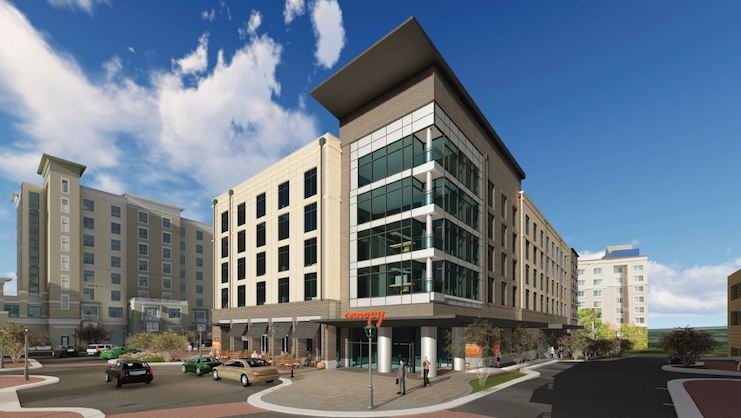 "The Canopy by Hilton Charlotte SouthPark is a deliberate focus on creating a hotel that is elegant and whimsical, filled with locally inspired energy," said Amit Patel, partner at Tara Investments. "This lifestyle offering fills our desire to provide the SouthPark traveler and resident with a unique experience that is going to leave them feeling inspired. Whether it be our Veranda, Lounge Terrace, Just Right Room, Canopy Central, The English Garden, or Grand Ballroom, our guests and SouthPark residents will have an experience that is distinctly and uniquely their own."
Once the site of a dairy farm, Canopy Charlotte SouthPark's design inspiration draws from the heritage of the neighborhood, with millwork finishes, marble countertops, and subtle earth tones throughout the property's interiors. The hotel's 150 guestrooms include 16 suites, all with handpicked furnishings and artwork to reflect the architectural design of the SouthPark neighborhood.
The hotel will also house an art collection influenced by the local community. Select pieces can be found inside in the lobby, public spaces, and guestrooms from artists such as Becca Barnet, who will be responsible for specializing in site-specific and custom installations and sculptures staying true to Canopy's localized focus. Additional artwork will be featured from artists Damon Hyldreth, Lauren Shapiro, Shaun Cassidy, Melissa Peterson, and Anita Wolfenden.
The Canopy Central Café and Bar will function together with a menu based on fresh, quality products that aims to use local and seasonal ingredients. The Canopy brand has created a bar program for Canopy Central, which will be open to the SouthPark community and offer signature-crafted cocktails, a diverse wine selection, and local brews.
The hotel will also have extensive meeting and event space with wedding capabilities. Guests will have access to 9,000 total square feet of meeting space, including the Grand Ballroom and smaller breakout rooms that can be transformed for team building exercises or intimate settings. The property will have an English Garden-inspired event space that can be combined with the Grand Ballroom.
In addition to complimentary WiFi, the hotel will offer a Transfer Lounge enabling guests to relax, change clothes, and store luggage in lieu of an extended checkout or early arrival.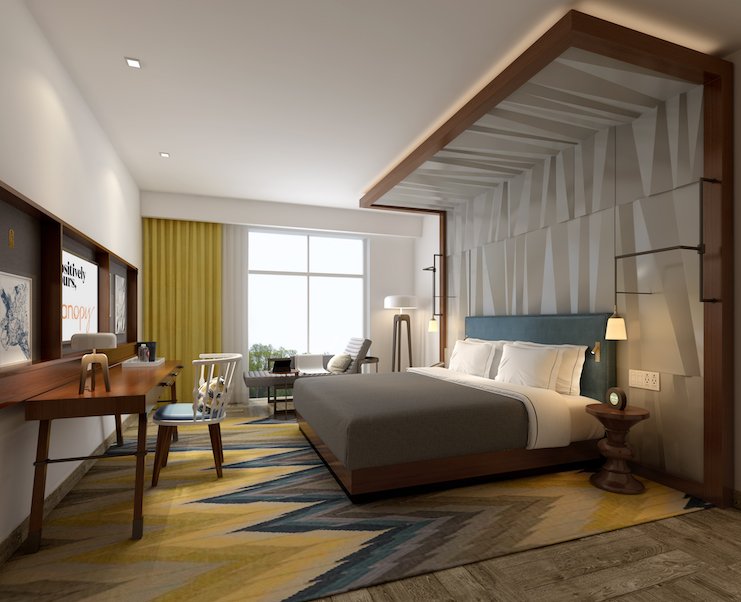 At check-in, guests will receive a welcome gift from the hotel team that represents the SouthPark neighborhood. Additionally, the hotel will have nightly Evening Tastings in Canopy Central featuring local brews, wine, and spirits. Guests can also tap Canopy Enthusiasts—Canopy's local experts—for their local know-how such as recommendations on the best restaurants and things to do in the neighborhood.
Canopy Charlotte SouthPark will be the newest property to participate in the brand's Paws in the Neighborhood initiative—a partnership with Planet Dog, a manufacturer of eco-friendly, premium pet products. Each four-legged guest will receive a Just-Right dog bed and a "Paws in the Neighborhood Welcome Gift," which includes a Planet Dog Orbee ball, a locally-sourced dog treat, dispenser of pickup bags, eco-friendly, fleece-lined leash, and collar.