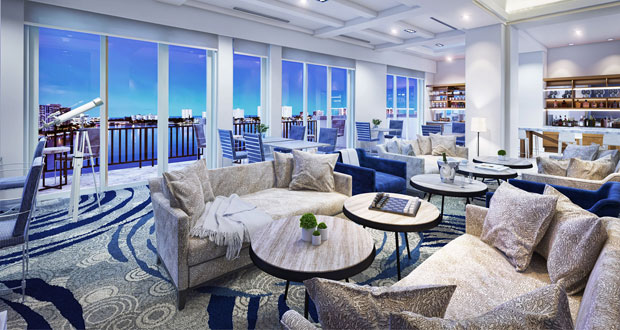 BOCA RATON, Fla.–Boca Raton Resort & Club, a Waldorf Astoria Resort, announced that it is transforming the resort's 112-room, self-contained boutique property and adding new, exclusive concierge services in an $8.2 million gradual refresh that will be completed this November 2018.
The transformed hotel offers views of Intracoastal Waterway, Lake Boca, the Atlantic Ocean, and the Luxury Resort Marina from the private Yacht Club balcony. Guests of the Yacht Club will receive amenities like private check-in upon arrival, a welcome champagne toast, three daily unique beverages, tasting offerings by the resort's mixologists and chefs in the Commodore Club.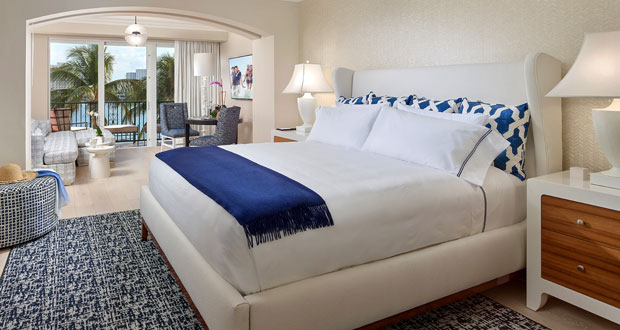 Following an extensive internal redesign, the reimagined Yacht Club will have vibrant marine and yacht-inspired interiors complimented with blue and white accents. Symbolic of the South Florida surroundings, each light-filled room will have bleached Cyprus wood floors and crisp interiors to accentuate the softness and oceanfront familiarity of the Intracoastal setting. Sheer translucent drapes frame two sliding doors will lead to the balcony of each suite, where Mediterranean-style, wrought-iron lounge chairs upholstered in blue and white pinstripe canvas face views of the Intracoastal Waterway, Marina, and the ocean beyond. The rooms also have original artwork by Talisher Art Studio, commissioned exclusively for the Yacht Club.
Starting November 2018, guests who purchase the Yacht Club Experience will have access to private concierge services to assist with personal, vacation, or business needs, including: curbside escort and champagne welcome in private arrival area with a personal concierge for all arrangements, including priority access to dining and all on-property activities; a customized in-room mini bar, unique turndown offerings, and pressing of two items per guest; VIP Beach Concierge and Rejuvenation Chalet at Boca Beach Club and Tower pools, with a private refreshment station that has water, sunscreen, cooling mist, fans, cooling towelettes, fruit, and more; transportation to Royal Palm and Mizner Park along with VIP Shuttle offered throughout the day to the Beach Club; and complimentary spa access, including a one-hour blowout at Waldorf Astoria Spa.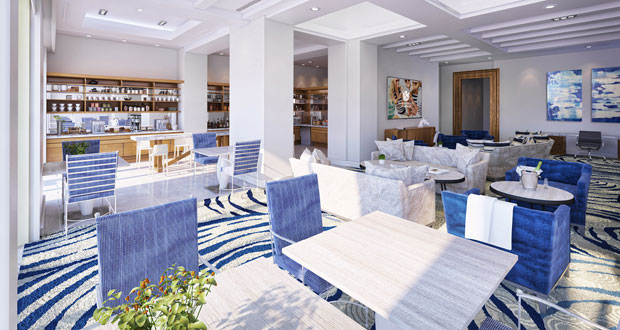 Guests of the Yacht Club Experience also receive exclusive access to the redesigned Commodore Lounge, offering complimentary breakfast, hors d'oeuvres, specialty cocktails, themed nights, and more. Hung with original, abstract artwork by New York Artists, Jeanette Fintz, Bart Gulley, Liz Dexheimer, the blue and white interiors mirror the guestroom marine-feel, with large glass-pane windows through which guests can see the waterway. Commodore Lounge offerings include: four daily food preparations, Sunset Ritual Experience with beverage and tasting offerings by the resort's mixologists and chefs; Bloody Mary and mimosas with omelet station on Sundays; and themed nights showcasing Boca Raton Resort's culinary expertise.