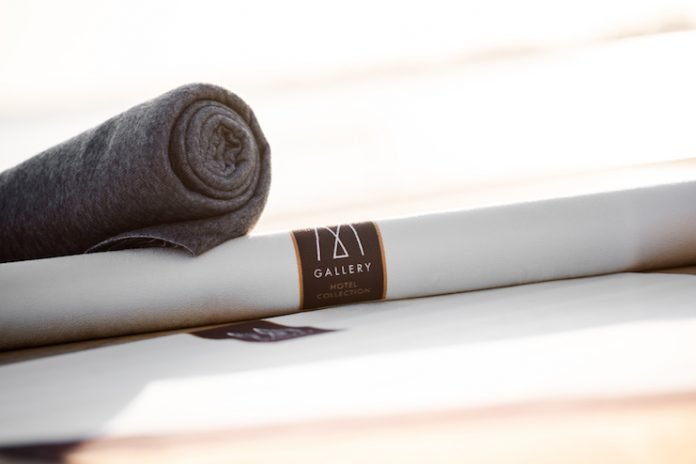 MGallery recently unveiled its new wellbeing strategy for the brand's boutique properties located across 26 countries. The brand will approach wellbeing as a holistic experience aimed at "igniting each guests' inner spark."
Last year, AccorHotels signed an agreement to acquire an 85 percent stake in 21c Museum Hotels and add those properties to its MGallery collection, bringing the boutique hotel brand to the United States for the first time. Committed to considering the needs of its guests, the MGallery brand has created a 360° experience beyond spa and sensorial rituals, the company said in its announcement.
MGallery's approach to wellbeing starts with addressing guests' lifestyle. Individuals can discover a spectrum of wellbeing initiatives at MGallery properties throughout their stay, like visiting bespoke beauty partners curated by the hotel, opting into a signature treatment linked to the hotel's story, attending a fitness class in an unexpected area of the hotel, or even writing a letter to themselves capturing their commitments from their stay.
"At MGallery, we believe that wellbeing is a complete experience focused on self-care," Yohan Amiot, vice president of global marketing for MGallery, said. "Our art of welcoming is about helping guests ignite their inner spark. This is the reason why our new strategy focuses on the core elements of wellbeing, providing experiences that nourish the mind, body, and soul to allow our guests to become their most authentic version of themselves."
This wellbeing holistic experience will be implemented across the 26 countries where the boutique properties are located. Some programs and markers will be similar to all hotels (e.g., 'Inspired by Her' offer, charity endorsement, and signature treatment), while others will be optional (e.g., personal commitments, tea experience, and in-room fitness).
Women Leading Women to Wellness
The new MGallery wellbeing strategy is in line with the 'Inspired by Her' offering, that AccorHotels launched in 2013. Through it, MGallery anticipates and responds to the demands of their female clientele with exclusive services and special considerations throughout their stay—showers with massage jets, powerful hairdryers, properly sized dressing gowns, and a large selection of herbal teas, among other touches.
Going further and addressing the needs of female and male alike, the new wellbeing approach has the same philosophy of self-empowerment through wellbeing.
Piloting the Program
MGallery hosted the first "Ignite your inner spark" festival at The Retreat Palm Dubai over three days from January 21st to 24th.
"More than just an event, MGallery along with an army of seven specialists aimed at shaping the way travelers experience hotels and achieve wellbeing," said Lindsay Madden-Nadeau, global director of wellbeing for AccorHotels' Raffles, Fairmont, and MGallery brands. "At MGallery, guests can find what works best for them and enjoy a bespoke experience to support a balanced lifestyle. The increasing awareness of self-care provides us with the perfect opportunity to inspire our guests towards wellbeing on their travels."
This wellbeing holistic experience, piloted in Dubai, featured specialists handpicked by MGallery including published author, naturopath, and nutritionist Kate Reardon, who conducted several workshops over the event including healing with food and the moonlight meditation, as well as the breakfast booster session. The program of this event also included Yin Yoga session, talks on self-care, vegan-cooking lessons, intuitive dancing, and feng shui workshops.