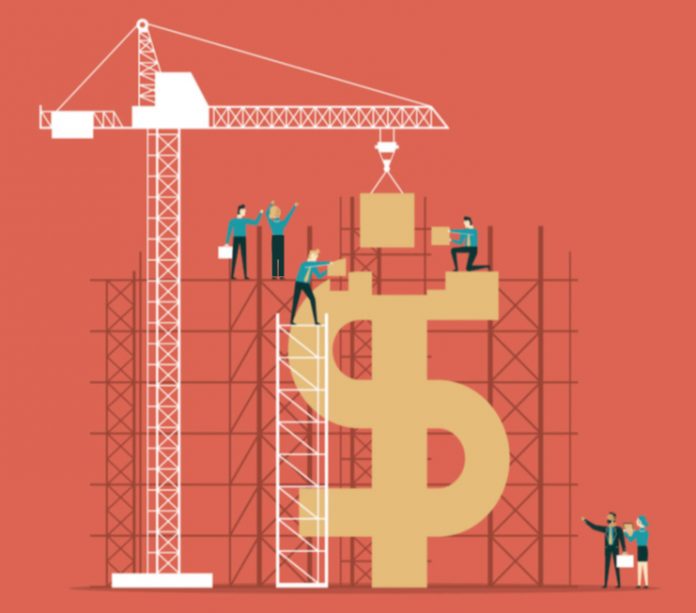 DENVER—For the past 15 years, members of hotel industry think tank Lodging Industry Investment Council (LIIC) have taken an annual survey on the major hotel investment opportunities and challenges they expect to see in the coming year. The LIIC Top Ten is a snapshot of investment sentiment and attitudes for the lodging industry for the next 12 months. Altogether, the members of LIIC—investors, lenders, corporate real estate executives, REITs, public hotel companies, brokers, and lodging equity sources—represent direct acquisition and disposition control of more than $60 billion of lodging real estate.
Most LIIC hotel investors (64 percent) reported that they successfully sold a hotel in the last 12 months and half purchased a lodging asset.  The vast majority (93 percent) are looking to buy more hotels over the next 24 months, despite late cycle concerns.
Mike Cahill, LIIC co-chairman and CEO and founder of HREC, produced this year's survey. James Few and Morgan Wheeler, associates in HREC's Denver office, assisted throughout the process.
10 Lodging Investment Trends and Challenges
1
Hotel Real Estate: Mostly Sunny Days Clouded by Labor Issues
Overall, LIIC members expect mostly sunny skies for the next 12 months, with labor difficulties squeezing margins in a slower ADR growth environment. Ninety percent believe the limited pool of labor has directly impacted property level gross operating profit in the last 12 months. How can owners solve the labor problem? Sixty-seven percent advise investing more in current employees, 46 percent suggest targeting young high school talent, and 41 percent believe more immigrants will help.
2
Hotel Property Values Still Increasing
Over the next 12 months, 40 percent of LIIC members anticipate that lodging real estate values will increase up to 5 percent. Thirty-seven percent believe values will be flat in comparison to 2018. Similar to last year, upscale (35 percent) and upper-upscale (29 percent) hotels are preferred targets for buyers today. Forty percent believe hotel going-in capitalization rates will rise slightly, while 37 percent believe rates will be flat.
3
Top Three Threats to Health Investments
Low unemployment, the availability of labor, and the lack of suitable employees is the number-one threat to hotel investment, according to 67 percent of LIIC members. That's an increase from 49 percent in 2018 and 26 percent in 2017.
While new lodging supply and general oversupply was the top investment concern in 2018, it is now a close second at 64 percent. The third biggest concern is federal and/or state minimum wage hikes. In this low RevPAR growth environment, profitability margins are being squeezed and, with additional minimum wage hikes on the horizon, LIIC members are worried.
4
Hotel Transactions for Calendar 2019
In an abrupt turnaround from last year, 43 percent of members believe the total dollar volume of U.S. hotel transactions in 2019 relative to year-end 2018 will increase, and 28 percent believe volume will be flat. The total number of assets forecasted to be sold by year-end 2019 is expected to be positive: 39 percent up, 36 percent flat, and 25 percent down.
Investors still favor the current debt market, with 78 percent of owners planning to refinance in the next 12 months. Fifty-eight percent believe hotel acquisition lending conditions will be stable with current levels over the next 12 months. Meanwhile, a quarter believe the availability of debt will improve, citing more debt fund activity.
6
Investors Remain Contradictory on New Hotel Development
While 64 percent of hotel owners surveyed cringe about the negative impact new lodging supply is having on their hotel investments, 67 percent are pushing forward and believe it is still a good time to build, if selective about product and market. Eighty-two percent of relevant LIIC members actually have new hotels actively under development, with 85 percent believing select-service is the best product type.
In a reversal from last year, 36 percent of the investors surveyed believe that an "above average quantity" of hotels are available for purchase, and 39 percent believe an "average quantity"
 is available. In terms of quality, 66 percent believe the overall quality (desirability to purchase) of assets on the market is average. In the next 12 months, regional owner/operators and major private equity are expected to lead the hotel investment buyer pool in the purchase of upscale, select-service hotels.
LIIC members were asked in which three of the top 25 markets they "would not consider buying a hotel." This year, members shuffled their cards, electing the same five markets, but changing the order:
Norfolk/Virginia Beach (33 percent—up from fourth last year)
Nashville (31 percent—down from first last year)
St. Louis (28 percent—down from second last year)
New York (24 percent—up from fifth last year)
Detroit (21 percent—down from third last year)
Where's the market to buy in the year ahead? Members were nearly unanimous, with just one vote against New Orleans.
9
Opportunity Zone Investment
Opportunity zones appear less desirable than anticipated, albeit still significant, with 36 percent of LIIC investors planning to concentrate future lodging investments within these zones.
Most of the hotel investors surveyed see a national recession in our near future—43 percent believe it will occur in 2021, 25 percent believe it will happen in 2020, and 19 percent do not see a recession in the next four years.